The McGrath Family
KODI Rafting Owners Dave and Amy McGrath love living in the Colorado mountains and spending time on the river with their two children.
The two have been rafting together since 2002 when Dave began his career as a raft guide on the Arkansas River.
After graduating from Kansas State University and starting a family in 2009, Dave and Amy set out on new adventures to reconnect with their roots, eventually returning to Colorado.
Dave and Amy share a passion for the river and are excited to pass the KODI legacy on to their daughter Danni and son Thomas.
If Dave isn't your raft guide, he's likely driving your bus with Thomas by his side. Amy and Danni, along with Scout the pup, will greet you when you return from your trip. Be sure to ask Danni for her famous smoothie in the coffee shop!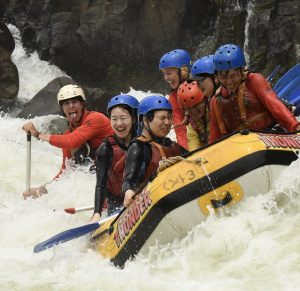 Chas
River Manager and Guide 
Chas, originally from Asheville, North Carolina, has been a professional river guide since 2007. That's a long time! He came to KODI in 2013 and has since guided on the Arkansas River where he is also a safety kayaker.
Chas's favorite river to raft is the Nolichucky in North Carolina. "It's where it all began for me, where I learned how to guide. It's where I fell in love with this sport," says Chas. He has lived in Australia, Costa Rica, and New Zealand. When he isn't chasing the sun, he's hanging with his dog Rufus, kayaking, or playing the drums.
Terry
Raft Guide
Terry is a long time guide here at KODI. One thing we love about Terry is his upbeat attitude. You'll never find him without a smile! He is one of our senior guides here at KODI so he really knows his way around the river. On top of being a great guide Terry has tons of interesting facts about the wildlife in the area.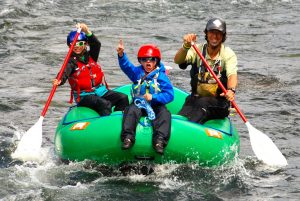 Jay
Raft Guide
With many years of experience under his belt (since 1997!), Jay navigates our rivers with confidence. Jay lives in Frisco and enjoys spending time with his sons Aiden and Samuel. When he is off the river you can find Jay providing top ski instruction at one of Colorado's premiere ski areas. He and his boys are active in Boy Scouts of America and travel the world sharing their passion for the Scout Mission.
Don't be fooled by his sense of humor. Jay will keep you safe as well as entertained while rafting Colorado's awesome rivers.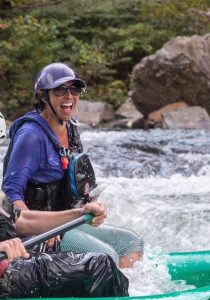 Krista
Magical Water Sprite
Krista, aka "Mama Wolf," has rafted commercially since 1998. She is known throughout the Arkansas River Valley for her longevity on the river and for her amazing tan!
This magical water sprite has been at KODI since 1999 and is our leading lady! She heads up the KODI training program for new guides and spends her time off the water making sure KODI is a well-oiled machine. Krista is a wealth of knowledge and a true asset to the boating community.  Out of all the rivers KODI rafts, Krista's favorite section is the Numbers on the Arkansas River, where she loves rapid #6.
Krista lives in Summit County with her husband, Danny, and their three dogs, Rosco, Pigpen, and Yackson. Krista is also an avid golfer, often managing to play at least 18 holes every week on top of her busy schedule. In the off-season, you'll find her at Copper Mountain on her snowboard or behind the bar at Jack's. If you have the chance, ask her how many times she's rafted the Grand Canyon!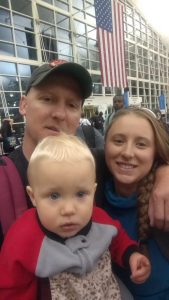 Zach
Raft Guide
Zach, or Flake's as he is known by the KODI family, is originally from Cincinnati, Ohio. This is Zach's eighth season rafting and all have been with KODI. He used to backpack and hike all the time, but after kayaking and rafting, Zach decided he would much rather see the outdoors from the water. "I like it more because the water does the hiking for you," he says. Zach and his beautiful family and two dogs. When he isn't on the river, Zach loves to run the non-profit High Elevation and wrestle. He even won two national titles for wrestling in college and won a state title in high school. He also loves to fish, hunt, golf, travel, play frisbee golf and poker!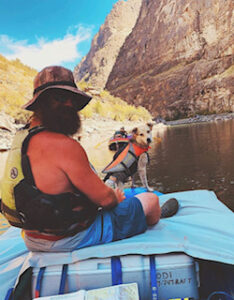 Catfish
Raft Guide
Catfish is a fan favorite here at KODI! He's always cracking jokes and having fun around the outpost and on the river. He has been guiding here for years and we have loved having him! Catfish strictly listens to the Grateful Dead and has a bold, fierce fashion sense. You could spot him from miles away. Catfish wants to have his own goat farm when he grows up and puts every dollar he makes towards this dream. What a guy!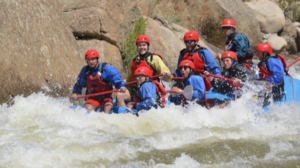 Brad
Raft Guide
Brad is one of our senior guides here at KODI and knows his way around the river! If you're looking for an experienced guide full of jokes make sure to ask for Brad. Not only is funny, but he also has one of the cutest dogs in the Arkansas valley. Yonder, his pup, can usually be seen running around the outpost so make sure to keep an eye out for Brad and his friendly golden retriever!
Noah
Raft Guide
Noah is one of our senior guides here at KODI! He is a great guide and is filled with tons of fun facts about the Arkansas River Valley. A surprising fact about Noah is his interest in woodworking. He's a real craftsmen! Noah is ready to take you down anything on the river and is a fun guide to have.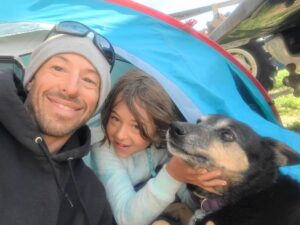 Boston
Raft Guide
Boston, who believe it or not is from Boston, has been a raft guide for six years now! He has a ton of experience and makes sure to have fun while taking you down. When he isn't guiding you down the river or hanging with his daughter you can find him tending to his farm. Boston has quite the green thumb and has a beautiful farm just south of Browns Canyon National Monument.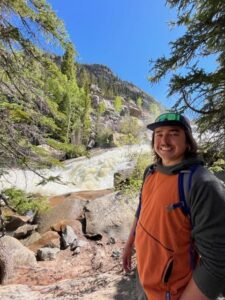 Luka
Raft Guide
Around here Luka is known for his amazing quesadillas. Luka has been with us for a few summers now and we have loved every second of it. When he isn't cooking dinner for all the guides you can find Luka training for one of his up coming marathons. Run Forrest Run! Luka's favorite section on the river is Browns Canyon for its scenic views.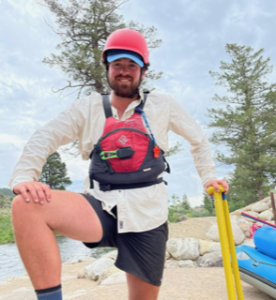 Joe
Raft Guide
Joe is a recent University of North Carolina graduate! This will be Joe's third summer with us on the Arkansas River and we have loved having him. When he isn't taking trips down the you can find him down at the soccer field kicking around a soccer ball. In addition to his love of soccer, Joe is a major foodie. If you're in search of somewhere to eat after a day on the river make sure to ask for his recommendation.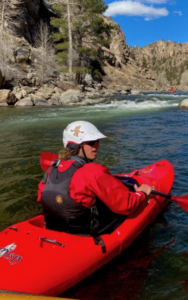 Cade
Raft Guide
A not so surprising fun fact about Cade is that he has won the Missouri State Fair hot dog eating competition for past five years now! To say we are proud is an understatement! Cades favorite section on the Arkansas River is the Numbers because "it's filled with gnarly whitewater". Make sure to say what's up to Cade when you see him around KODI.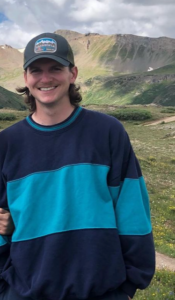 Sam
Raft Guide
Sam's superlative here at KODI is most likely to be a boy scout. Is he? We're not quite sure. Straight out of Louisiana, Sam spends his summers out here with us at KODI guiding trips and climbing in the mountains. Sam's favorite rapid is Raft Ripper because he feels like part of his soul lives there. We love having Sam as a part of our team!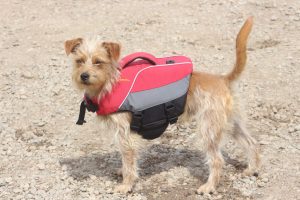 Scout
Raft Dog
You probably won't see Scout on the river. He could go if he wanted to, but he doesn't. Don't be fooled, the PFD is just for show. Bring scout treats and he will love you forever.
Scout loves chasing deer, rolling in chicken poop and long naps on the dash. You can find him under the picnic tables scavenging for zip lunches or hiding from the kids around the office.
Chelsea
So ugly she's cute. She loves guest snuggles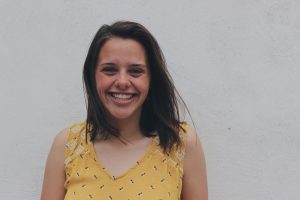 Hadley
This is Hadley's fifth year with KODI and she has had such a blast. She was born and raised in Buena Vista, Colorado, and attends Montana State University in Bozeman, MT. Hadley loves to play Pokemon Go, ski, snowboard, and golf. You can also find her playing with some of the kittens she fosters! Hadley loves to raft with her family!  When she's not rafting with KODI, she's floating the river. Her favorite section to raft is Big Bend because she loves the adventure it brings!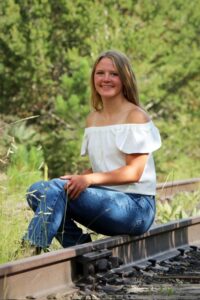 Lila
Lila has been with us at KODI for two summers! She is currently a student at University of Utah. Go Utes! Lila is always on the river surfing and rafting. Her favorite rapid on browns is raft ripper because of its crazy name. She loves to travel and just got back from Ecuador. Make sure to ask her about her trip! Lila loves meeting people and trying new things, we love having her in the KODI family!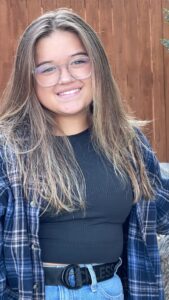 Aleah
This is Aleah's first summer here at KODI Rafting. A fun fact about her is she has climbed all 58 14ers in Colorado! If you are in need of a recommendations for some hikes in the area after a day out on the water she will be your go to gal. During the winters Aleah is busy making new posts for her blogging as it has started to really take off!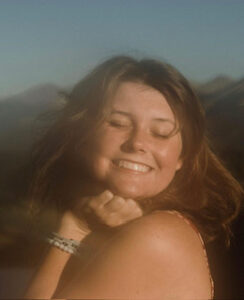 Scarlet
Everyday with Scarlet is an adventure. While this is only her first summer with us here at KODI this isn't her first outdoor activity job. Scarlet has spend previous summers as a zipline guide in Alaska! When she isn't outdoors on a crazy adventure you can find her painting or reading. Scarlets favorited rapid is Canyon Doors, she loves it for the beautiful views!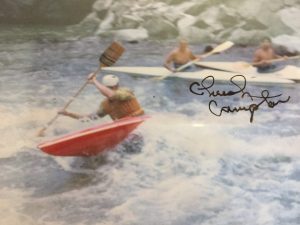 Chuck
Chuck has driven for KODI Rafting for over ten years and has been rafting and kayaking for much longer. His favorite river to raft is the Arkansas River. "It has the best sunshine and all the best rapids," he says. He also loves to raft Lower Bear Creek and Cottonwood Creek. Although he has never guided a commercial trip, Chuck's knowledge of the river is by far one one of the very best.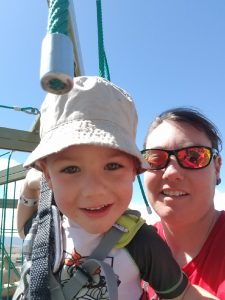 Leah
Leah has been driving for KODI for three years. She has loved getting to be a part of such a great family both on and off the bus. She has a son named Beau and takes him on all the shuttle rides with her! Maybe you'll see him on your shuttle ride!
Although she doesn't get out on the river much, her all time favorite rapids are Zoom Flume and the Stairs on the Arkansas River. Her favorite joke to hear the guides tell on the bus is called the Priest and the Raft Guide, "It's so funny! It gets me every time," she says. A little known fact about Leah is that she has two Tigger tattoos and wants quite a few more!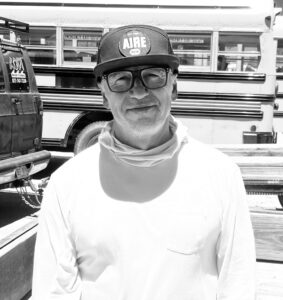 Abner
Abner has been a driver here at KODI for many years. He enjoys passing time in the summer by camping and visiting as many national parks as possible. Abner loves to drive the Numbers trips and getting to meet new people everyday!