The McGrath Family
KODI Rafting Owners Dave and Amy McGrath love living in the Colorado mountains and spending time on the river with their two children.
The two have been rafting together since 2002 when Dave began his career as a raft guide on the Arkansas River.
After graduating from Kansas State University and starting a family in 2009, Dave and Amy set out on new adventures to reconnect with their roots, eventually returning to Colorado.
Dave and Amy share a passion for the river and are excited to pass the KODI legacy on to their daughter Danni and son Thomas.
If Dave isn't your raft guide, he's likely driving your bus with Thomas by his side. Amy and Danni, along with Scout the pup, will greet you when you return from your trip. Be sure to ask Danni for her famous smoothie in the coffee shop!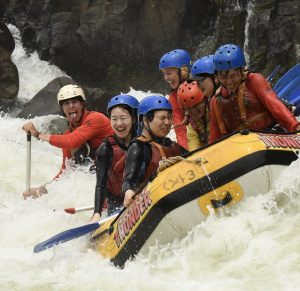 Chas
River Manager and Guide 
Chas, originally from Asheville, North Carolina, has been a professional river guide since 2007.
He came to KODI in 2013 and has since guided on the Arkansas River where he is also a safety kayaker.
Chas's favorite river to raft is the Nolichucky in North Carolina. "It's where it all began for me, where I learned how to guide. It's where I fell in love with this sport," says Chas.
In the off season, you'll find Chas guiding overseas, specifically on the Tully River in Australia.
Chas has lived in Australia, Costa Rica, and New Zealand. When he isn't chasing the sun, he's hanging with his dog Rufus, kayaking, or playing the drums.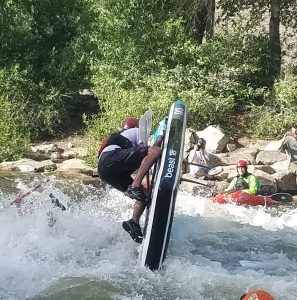 Terry
Assistant River Manager and Guide
"Coyote Can" Terry, originally from Eureka Springs, Arkansas, has rafted with KODI since 2014.
Terry's favorite rapid is the Staircase in Browns Canyon, a series of seven succinct rapids that form a long wave train. "It's splashy, mimics a roller coaster ride, and is a great way to get in some smiles before you wrap up your Browns Canyon raft trip," says Terry.
In the off-season, Terry guides snowmobile tours just above the headwaters of the mighty Arkansas River. When he isn't offering his guide services in the mountains or on the water, you'll find him hiking Colorado's many trails, riding his mountain bike, or skiing Colorado's famous powder.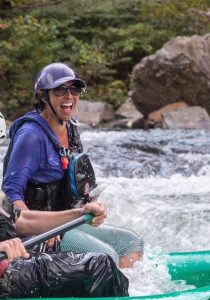 Krista
Magical Water Sprite
Krista, aka "Mama Wolf," has rafted commercially since 1998. She is known throughout the Arkansas River Valley for her longevity on the river and for her amazing tan!
This magical water sprite has been at KODI since 1999 and is our leading lady! She heads up the KODI training program for new guides and spends her time off the water making sure KODI is a well-oiled machine. Krista is a wealth of knowledge and a true asset to the boating community.
Out of all the rivers KODI rafts, Krista's favorite section is the Numbers on the Arkansas River, where she loves rapid #6. "It's technical and the first of the Class IV rapids you'll hit. It indicates the potential of your paddlers and what the rest of your day has in store," says Krista.
Krista lives in Summit County with her husband, Danny, and their three dogs, Rosco, Pigpen, and Yackson. Krista is also an avid golfer, often managing to play at least 18 holes every week on top of her busy schedule. In the off-season, you'll find her at Copper Mountain on her snowboard or behind the bar at Jack's. If you have the chance, ask her how many times she's rafted the Grand Canyon!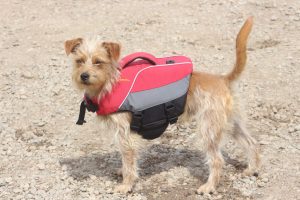 Scout
Raft Dog
You probably won't see Scout on the river. He could go if he wanted to, but he doesn't. Don't be fooled, the PFD is just for show. Bring scout treats and he will love you forever.
Scout loves chasing deer, rolling in chicken poop and long naps on the dash. You can find him under the picnic tables scavenging for zip lunches or hiding from the kids around the office.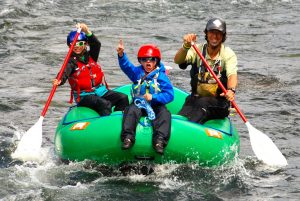 Jay
Raft Guide
With many years of experience under his belt, Jay navigates our rivers with confidence. Jay lives in Frisco and enjoys spending time with his wife, Jennifer, and sons, Aiden and Samuel.
Don't be fooled by his sense of humor. Jay will keep you safe as well as entertained while rafting Colorado's awesome rivers.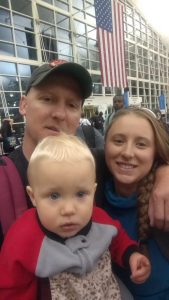 Zach
Raft Guide
Zach, or Flake's as he is known by the KODI family, is originally from Cincinnati, Ohio. This is Zach's eighth season rafting and all have been with KODI. He used to backpack and hike all the time, but after kayaking and rafting, Zach decided he would much rather see the outdoors from the water. "I like it more because the water does the hiking for you," he says.
Zach was introduced to kayaking and whitewater rafting through a college roommate who guided on the Ocoee River in Tennessee. Some of his favorite memories are from his start on the east coast during college rafting the Gauley, Telico, Chattooga, Cumberland and the Ocoee rivers. He graduated from Campbellsville University with a degree in Business Management and an emphasis Marketing.
Zach and his beautiful wife Sarah have a one year old son Coleman Tyler Flake and two dogs named Tucker and Sugar. When he isn't on the river, Zach loves to run the non-profit High Elevation and wrestle. He even won two national titles for wrestling in college and won a state title in high school. He also loves to fish, hunt, golf, scuba dive, swim, bike, travel, play frisbee golf and poker, watch movies, and anything else life allows him to experience that he's interested in trying.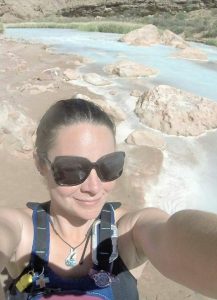 Stacey
Raft Guide
Stacey has guided with KODI for 8 seasons.
Her favorite river is the Blue River. At home, she likes to bake bread and can jams and pickles. Stacey is currently attending CMC for a certificate in Outdoor Education. Her dream is to one day fly helicopters.
Stacey lives in Frisco with her dog, Stella, cat, Pixie, and betta fish, Mr. Peri Winkle.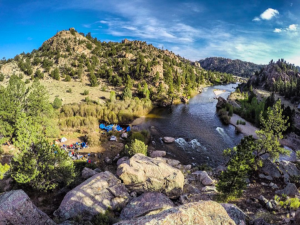 Mitchell
Raft Guide
Mitchell joined the KODI Family in 2016 as part of KODI's river guide training program. His favorite stretch of river is the Numbers located on the Arkansas River. "The Numbers provides a little bit of everything—really exciting rapids with just enough flat water to relax and soak in some great scenery," says Mitchell.
Originally from Lansing, Michigan, Mitchell graduated from Michigan State University with a degree in music performance. He'll even play the drums for you—if you're nice!
In the off season, Mitchell is a ski patroller at Eldora Mountain. "It's a great way to get medical experience as I continue working toward becoming a paramedic."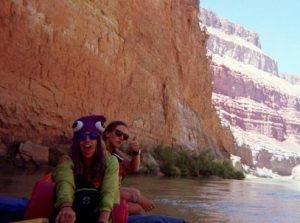 Dani
Raft Guide
Dani, originally from right outside of the greater Philadelphia area in South Jersey, is known around the boathouse as Deb, Deborah, or Debbie. She's boated with KODI since 2016.  Her favorite section on the Arkansas River is the "Numbers", it keeps your adrenaline high, and you're guaranteed to get wet.  Her favorite rapid would have to be Twin Falls in Lower Browns Canyon on the Arkansas. Although it is short and sweet, that drop gives some of the best reactions from guests! In the winter Dani is a snowboard coach for Team Summit, and teaches snowboarding and skiing at Copper Mountain. When she is not on the river or on the mountain you will find her furthering her outdoor education through different certifications, taking photos, or traveling to new countries. Dani graduated from West Chester University of Pennsylvania studying Exercise Physiology and Psychology, and was apart of the conference winning swim team for 3 years in a row. Her favorite memory is rowing 16 days down the Grand Canyon with some of her fellow raft guides from KODI and the Arkansas Valley.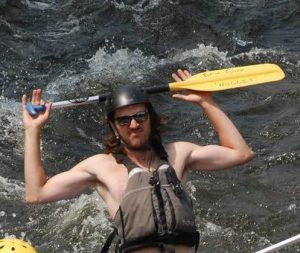 Donny
Raft Guide
Donny is originally from Pocatello, ID and ventured to Colorado for college at Colorado State University in Fort collins in 2009.  It was there where he starting his rafting career on the Cash La Poudre River in 2011.  Donny is a new addition to the KODI family this year but has been guiding commercially for the last 7 years with no end in sight.
In the winter Donny makes the transition from a river rat to a ski bum and works as a ski and snowboard tech at Christy Sports.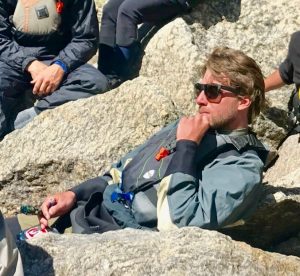 CT
Raft Guide
CT, full name Chris, is originally from upstate NY. This is his third year as a raft guide and all have been with KODI. CT's favorite river to raft is the Gauley River in West Virginia because of the Gauley Fest. In the off season, CT is a "ski bum," but he also loves to kayak, mountain bike, and golf when the weather is right.
His favorite rapid on the Arkansas is Pinball, "It's so much fun to maneuver the boat through the rocks," he says.
Aaron
Raft Guide
Aaron, originally from Boerne, TX, is participating in his first season with KODI. His favorite rapid is Widow Maker on the Arkansas River and he loves to tell the joke about the man and the doctor on all the bus rides. During the off season, Aaron works as a Youth Ski Instructor at Copper Mountain. He will be going into his third season as an instructor this Winter.
Aaron attended St. Edward's University in Austin, TX and lived in Granada, Spain for one semester. He has two older brothers and one younger sister that he loves dearly. He also loves rock climbing, music, spike-ball, fishing, and reading.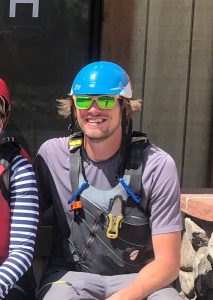 Brandon
Raft Guide
Brandon joined the KODI rafting family four years ago and has loved every minute of it. He attended Doane College in his home state, Nebraska. His favorite rapid is the Class IV Lower Canyon rapid on Clear Creek because it's fast, narrow, and super technical (it starts with two 8 foot drops)! In the winter, Brandon guides snowmobile tours, and when he isn't rafting in the summer, you can find him on the golf course!
"What do you call a fish with ten eyes? FIIIIIIIIIISH! Dang-it, that joke is funnier in person, I promise!"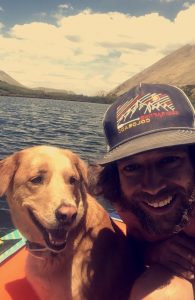 Luke
Raft Guide
Luke was born and raised in the Plains of Kansas. He moved to Buena Vista for the mountains but stayed for the Arkansas River. His favorite rapid is Zoom Flume because of the reaction it gets from paddlers. Luke and his puppy Bail enjoy hiking, slack-lining, mountain biking or anything outside when not on the river.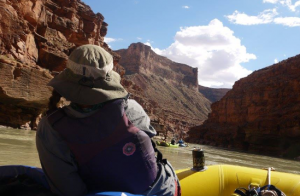 Regan
Raft Guide
Regan, or Ragnarr as she's known on the river, has rafted with KODI for three seasons now. She is originally from Connecticut where her family currently resides. She attended Stony Brook University and was captain of her soccer team there. She has completed her B.A. in environmental design, policy, and planning.
Her favorite river to raft is the Arkansas river because it houses one of her favorite rapids, Staircase. "I love this rapid because it is so long and splashy! So much fun!" she says. During the winter season, Regan is truly a jack-of-all trades: she is a photographer at White Mountain, snowmobile guide and also the go-to girl for all the odd jobs at Copper Mountain.
Her favorite rafting memory is when she rafted the Grand Canyon; she wore a squid hat and shredded an 11 foot saber-tooth boat! Be sure to ask her all about it, maybe you'll get lucky and she'll tell you some of her favorite jokes too!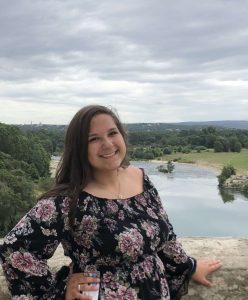 Rylie
Rylie joined the KODI family in 2018 and loves meeting new people everyday. Rylie is originally from Parker, Colorado but moved to Buena Vista with her family in 2016. She loves to travel and see new places. Her favorite destination so far was Barcelona! Rylie graduated high school this year and will be attending Regis University in the fall. Rylie loves spending time on the river and at the lake during the summer. Her favorite rapid on Brown's is Zume Flume because it's the most fun!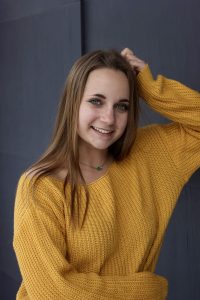 Maizie
This is Maizie's second year at KODI and she is loving it!  Maizie loves going on hikes with her dogs Milo and Cora, cooking for her family, and she's happiest when she's at the beach. She just graduated from high school and will be spending a year in Costa Rica for a Spanish immersion program. Maizie loves to be on the river and goes whenever she can! Her favorite rapid is widow maker on the Browns Canyon!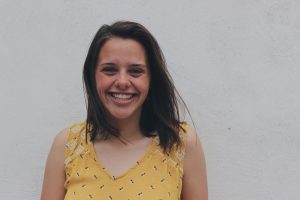 Hadley
This is Hadley's second year with KODI and she has had such a blast. She was born and raised in Buena Vista, Colorado, and will be attending Buena Vista High School as a senior in the Fall. Hadley loves to play volleyball, ski, snowboard, and golf. You can also find her playing with some of the kittens she fosters! Hadley loves to raft with her family!  When she's not rafting with KODI, she's floating the river with her parents. Her favorite section to raft is Browns Canyon because she loves the adventure it brings!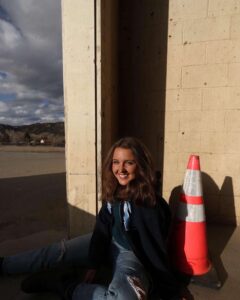 Tanner
Tanner is new to the KODI family this year and we love having her. She's going into her junior year of high school this year and can't wait to get back into the volleyball season! Tanner is always on the river surfing and rafting. Her favorite rapid on browns is raft ripper. She loves to travel and spent a whole school year traveling the country and skiing with her family! Tanner loves meeting people and trying new things, we love having her in the KODI family!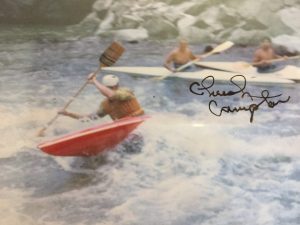 Chuck
Chuck has driven for KODI Rafting for over ten years and has been rafting and kayaking for much longer. His favorite river to raft is the Arkansas River. "It has the best sunshine and all the best rapids," he says. He also loves to raft Lower Bear Creek and Cottonwood Creek. Although he has never guided a commercial trip, Chuck's knowledge of the river is by far one one of the very best.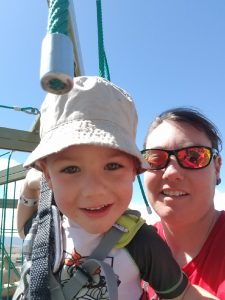 Leah
Leah has been driving for KODI for three years. She has loved getting to be a part of such a great family both on and off the bus. She has a son named Beau and takes him on all the shuttle rides with her! Maybe you'll see him on your shuttle ride!
Although she doesn't get out on the river much, her all time favorite rapids are Zoom Flume and the Stairs on the Arkansas River. Her favorite joke to hear the guides tell on the bus is called the Priest and the Raft Guide, "It's so funny! It gets me every time," she says. A little known fact about Leah is that she has two Tigger tattoos and wants quite a few more!