Get Outside and Enjoy the Fun!

Get 15% off per person with discount code BHH at checkout!
Book Online
Get 15 off per person with discount code BHH at checkout!
Call (877) 747-7238
5-Star Google Reviews!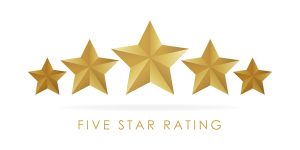 "Had a wonderful time! Had our grandson too. You should definitely book here. So much fun!"
Enjoy the Best White Water Rafting Experience
KODI Rafting handcrafts the best whitewater rafting trips for you:
For Beginners: A beginner raft trip can be designed with the entire family in mind. Whether your beginner is a young child or simply a first-timer but still looking for some thrill, we can build a river trip to accommodate both. Beginners can participate in a mellow and relaxing float trip or opt for a trip that's got plenty of splashes in real rapids.  No rafting experience or swimming ability is required. Ask us about trips for special needs participants – we are happy to accommodate!

Our Class III river trips are a great fit for families that need a little variety when it comes to how much excitement is desired. We suggest Brown's Canyon National Monument or Clear Creek Beginner raft trips for some introduction to whitewater.
For kids of all ages: You don't have to worry if you have a family with small kids, as we have rafting options that everyone can enjoy (we cater to children as young as three years old). Here we keep it mild with some easy whitewater, small waves, and drifting on Class II water.

Try the Upper Colorado and Big Bend for a family float, great for families with little people.
Intermediate: Class IV whitewater and maybe even a little drifting to allow you time to take in the scenery. An intermediate raft trip requires you to be in good physical condition and know how to swim. Note that a beginner rafter can also take on this level of raft trip if they are looking for mega thrills! Age restrictions start at 14 years.

Check out The Numbers or Clear Creek Intermediate.
Advanced: For wild rafters looking for a wet thrill-ride down the river, we have whitewater rafting trips for guests 14 years and above. We do require participants be able to swim and are in good physical health. Underlying medical conditions should be considered in any type of whitewater raft trip you are looking to take.

Advanced rafting can vary depending on river/water conditions. Call for details.
Group rafting: We have the best whitewater rafting options to cater to the needs of any group. Let us help you choose!