A lot goes into making a fun and memorable rafting trip, and the most significant component is your raft guide! Navigation. Equipment. Safety. Communication. Entertainment, and more. Your guide holds a lot of titles as they deliver a trip you'll love and remember. But what exactly goes into their training? And how do you give a little extra when you arrive safe and sound as you exit the river?
What Goes Into Being a Rafting Guide?
It takes a particular person to choose raft guiding as a career. Keeping you safe and healthy is their primary concern, but there's so much more to it than that.  Before beginning training, the guide has to have the right personality for the job and many of the first year trainees don't make the cut. Sometimes, guests offer challenges or don't pay attention, and rafters have been known to come out of the raft and need assistance. Keeping a level head and treating everyone with dignity and respect are crucial. After that, guide training begins!
Initial Training
A raft guide learns all the ropes in an immersive training program. Guide training requires quick and repetitive learning, some creativity, and tremendous attention to detail  to successfully complete the training regimen and get "checked out" on each section of river they learn. After completing a rigorous screening process, guide training programs conduct a river navigation interview. All complete a guide training course. It's no different for Kodi Guides. Over the span of over an initial 50 hours, your raft guide will become expert in things like:
First Aid and CPR: Colorado requires all guides to get a CPR certification before completing their course. While they practice in the course, all have to do outside work to get their certification. This means a lot of hands-on experience as they prepare to care for you on your trip.
Equipment training: The best guides know how to prepare and maintain their vessel and its equipment like the back of their hand. Training's conducted using the rafts, along with oars, paddles, and ropes. Knot tying is included to ensure proper tie downs and that all safety riggings are in top working condition.
River and Terrain Navigation: Guides only take their rafts down river sections they have spent hours and days become familiar with. At Kodi, our guides are certified on their assigned sections. So you know they're experts in the ever-changing water you're coursing through, and includes learning the location of boulders, rapids, and other river features.
Our guides have the option to attend follow-up training as well. This includes swift water and whitewater rescue. Check out more of what makes a great KODI guide here.
What Does Our Guide Do For Us?
Initial training is only the beginning. Your guide is learning new things every day. Remember that they aren't only there to steer the raft through the rapids. Their job is to interact with you in all the ways that are fun, educational, and make your experience terrific. Talk to them, ask lots of questions, and hear more about the journey that got them to the back of your raft. And get ready for more stories (and jokes) to follow!
Rafting Preparation
It pays to prepare! And while you're getting ready for your whitewater rafting trip, so is your guide. Take a look at what to expect on your ride. First on the list is the safety brief for your boat crew. This covers topics such as boat commands, staying warm and dry, and what to do in emergencies. Once that's out of the way, your guide will issue you the standard equipment. They know weather conditions as they change and will ensure you're ready for anything. The gear you'll get can include your Personal Floatation Device (PFD), helmet (required), splash jacket, wet suit, and booties. And your guide is an expert in these so be sure to ask for help when you need it!
History Lessons and Sight-Seeing
Your KODI guide is an expert in the history of their river area. And they actually enjoy talking about it so come prepared with those questions! If you're an animal lover, you've come to the right place for rafting. The water attracts many woodland creatures and chances are you'll see more than a few. Take a look at our list and see how many you find! Your guide's eyes are scanning to pick out sights you'll want to see. From bighorn sheep to freshwater trout to birds of prey, they know exactly what to look for so you can enjoy the ride.
Multi-Day Trips
What's better than one day rafting down the river? Two or more days of course! And with a trained KODI raft guide, this is an adventure like no other. It's good for all ages so the family's welcome. Enjoy the water AND camping without lugging your own gear around. Your guide will do that for you in your very own gear raft that follows along on your ride. Your guide wears the hat of the culinary artist as they prepare your food and deal with clean-up. All you have to do is enjoy the beautiful Colorado scenery! Find out more about our multi-day rafting and camping excursions here.
Group Trips
Sure, you can go it alone but rafting is better in groups. It's that guy's trip you and your buddies have been planning. Family reunions are great opportunities as well. Or do something unique for your bachelor/bachelorette party. Whatever the occasion, our guides will help prepare your group for a ride to remember. KODI's preferred group trip is a Class III ride. It offers great opportunities to snag some super fun and memorable photos (we're talking to you, newlyweds).
And MORE!
Your guide loves the river. And keeping it clean is as important to them as the natural flora and fauna. In Colorado, we practice "leave no trace" which means you take out what you bring in and leave it better than before. Your guide will keep an eye on trash or belongings and prevent anything from falling in. And our guides know the local areas – after all, they live there. They'll provide recommendations on other activities or places to eat. Just ask.
How Do We Tip Our Guide?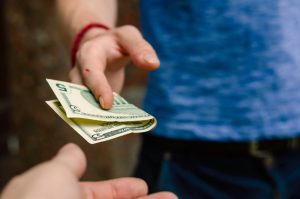 As you can tell, a lot goes into becoming and being a rafting guide. They love their job and helping you create amazing memories on the water. And they typically live on the outpost during the summer, often in a tent, so tips help support their need for pizza, breakfast burritos, and new gear. If you enjoyed your experience, we encourage tipping your guide. But how do you tip? Is there a standard rule? Well, the answer is how much you feel like giving! Tipping 20% like other service industries is your easiest option. For groups, $50-100 is recommended per raft guide. Our guides prefer cash and you can hand it off directly to say Thank You at the end of your ride. No cash on you? No problem! Ask one of the staff about using a credit card or ATM, and some guides even have Venmo to make it super easy.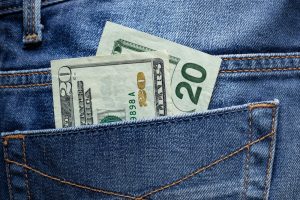 If you feel a tip isn't warranted, please let us know why so we can understand what to do differently. While we recommend a tip, not tipping without feedback can get a little weird for all parties. 
Ready to get out there and spend time with your very own KODI rafting guide? Call us to schedule your next single or multi-day trip today! We're excited to give you a great experience!