Ride on a saddle, then ride on a whitewater river raft, all in one day! One of the most extraordinary experiences you can have on your Colorado vacation is the intimacy and connection with nature by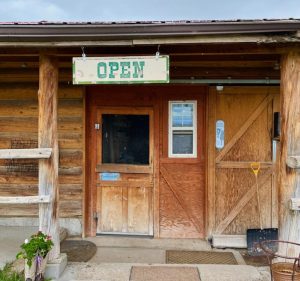 getting up close and personal with a beautiful horse. While horseback riding through Colorado's unique landscapes, you can't resist feeling closer to nature and Colorado's storied history. 
Did you know that horseback riding began as far back as 6000 BC? Of course at this time it wasn't for the pleasure of seeing Colorado's unbelievable landscape. Horses were used for war, hunting for food, and as a critical mode of transportation. Here at Kodi Rafting, we have a deep connection with Colorado's history of horseback riding, and we look forward to you experiencing it for yourself on your next saddle paddle trip! 
Are you a first-time horseback rider? 
As a novice rider, or a person with pretty basic experience with horses, you can try to understand horseback lingo and the associated equipment; so let's dive deep into bovine terminology. 
What is a horseback riding path called?
The path or trail you ride a horse on has many names and they are… Bridle path, bridleway, equestrian trail, horse riding path, bridle road, and horse trail. 
How about a saddle? 
A saddle is nearly always constructed of leather and placed on the back of the horse for the rider to sit on and gain stability. Saddles will make it much easier for you as the rider to safely and effectively guide and control your horse. 
What is a stirrup?
A stirrup is a ring that is attached to the saddle. The point of a stirrup is to hold the rider's foot securely while riding the horse. You can even stand up on a stirrup when the horse gallops and you don't want your body to bounce as much during the ride.
What does it mean when a horse is broken-in? 
A broke-in horse is now safe to ride, it is no longer unbroke or wild and untamed. You may also hear the terms green broke and dead broke. 
What is a Foal? 
A foal is a female or male horse that is under the age of one which has not yet been weaned from its mother. The foal is not to be confused with in foal, which means a pregnant mare, or female horse.
I was asked to change rein.
When asked to change rein while riding a horse, this simply means to change the direction you and the horse are heading. Don't worry, you'll learn this before you take off down the path! 
Don't forget to keep your Heels Down.
This is one thing you'll often hear as you are riding. You may think… Ok, I will jam my heels down into the stirrup, but this is wrong. Instead, let your weight drop into your heels rather than onto the ball of your foot and into the stirrup. If you are a skier or snowboarder, think about your center of gravity. 
Open your chest.
This means you are slumping and you need to change your posture just as your momma taught you to "sit up straight!" When slumped over you become less balanced and flexible, which means you are less able to follow your horse's movements and puts your body into a position that is less comfortable and you become more prone to discomfort.
Now that you understand the lingo… Let's jump into some tips for first-time riders! 
Wear the proper attire… Don't worry, we have you covered! Your stable master will provide you a helmet, but please be sure to wear proper western riding attire. Jeans and boots are best, but if you don't have boots you can wear your tennis shoes and long pants. Even hiking pants and boots will work fine.

Ride relaxed and go slow. It is super important for your safety and the horse's safety that you always stay in control of your horse. Being relaxed and trying to connect with your horse is a great way to really enjoy the ride.

Remember a horse is a living creature and it can sense your fear or lack of confidence in yourself. So when approaching the horse, mounting the horse, and riding the horse, always stay confident in yourself! You are in charge, not the horse. 

Proper posture is important. Focus on not slouching and staying balanced; This will help your horse be comfortable, mentally and physically.

Remember to look where you want to go. If you are looking to the left or the right, your horse will go that way, so keep looking at your point of direction, just sneaking a glance at the scenery, almost like the way you drive a car.
Ok, you may be thinking… Why would I need to see Colorado from the seat of a saddle? The main answer is why not when you can do them both in one day through Kodi Rafting and our partner Mt. Princeton Hot Springs Stables!  Horses have always played a large part in Colorado's history, so on your vacation be sure to fully immerse yourself in all that the beautiful state of Colorado has to offer! 
For more information on horseback riding in the Rockies, be sure to check out our blog here. To sign up for your saddle paddle adventure in Buena Vista and Nathrop, click here. Ohhh, and don't forget when you sign up for our saddle paddle package you will save money while experiencing the two most popular summer activities in Colorado. 
We look forward to taking you on your next adventure of a lifetime, both on land and water! Saddle up and forward paddle!