Now that times are changing and our river community is opening up again, we're especially excited to meet up with friends to enjoy some food out on the town! We're so enthused about this summer season and we know you are too, so make sure you're fueled up when you come on the river with us, in between activities (horseback riding, ziplining, biking, enjoying the hot springs, and of course white water rafting), or quench your hunger after you finish your day of whitewater rafting at these delicious spots around Buena Vista. One of the most common questions we get at the BV outpost is "Where do you like to eat around here?" So straight from the mouths of our guides, we're sharing the inside scoop on some of their favorite places. This list is in no particular order, because each one is so delicious for different reasons and tastes!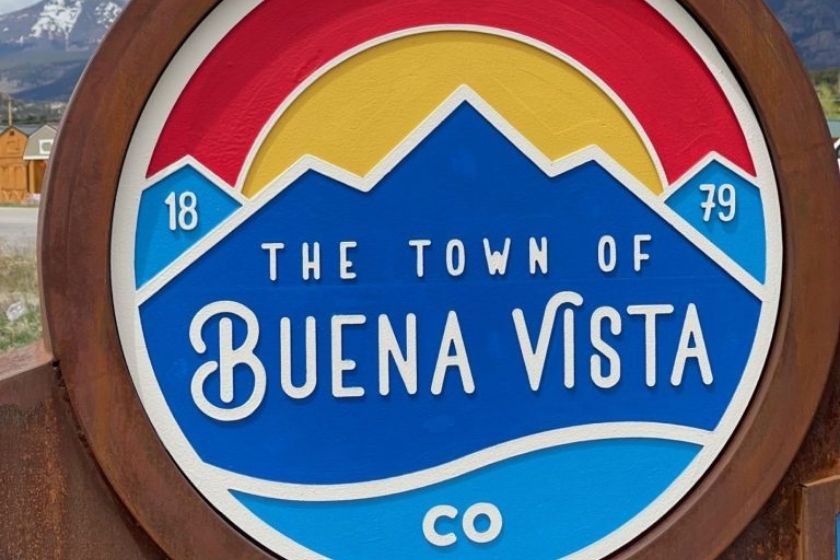 One of our favorites is the Deerhammer Distillery at 321 E Main Street. The cocktails are handcrafted and delicious. Deerhammer is known for the best Sloe Gin Fizz ever, and they distill single malts, bourbon, rye, limited run single barrel spirits including a clear whitewater whiskey that is infinitely drinkable. Get a cocktail, take the tour with said cocktail in hand, mingle with the raft guides and other colorful residents that frequent this local institution. And of course, take home a bottle with a couple of recipes to relive the experience at home after you enjoy their funky little patio. And the food truck on the patio is a great place for food too.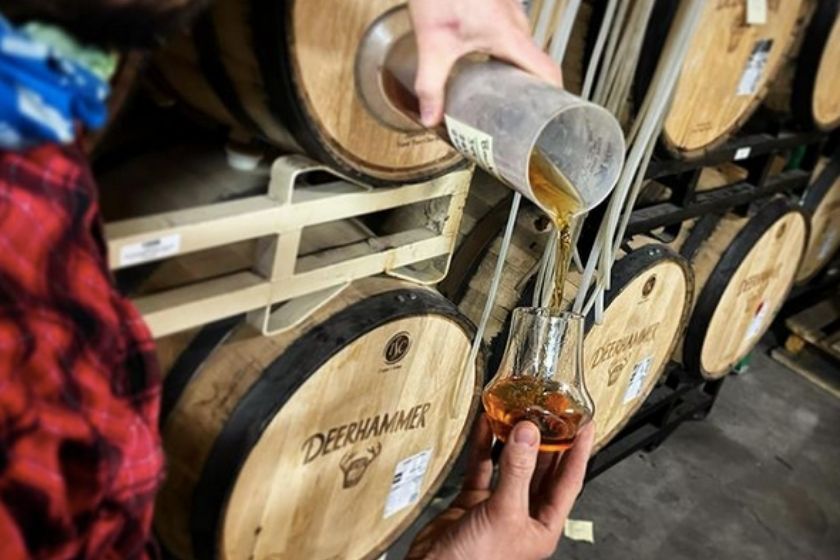 A few doors down from Deerhammer is a gourmet hot dog food truck, owned by a former KODI raft guide Danny aka "Res-Q" named Fancy Weiner. Seattle Dog & the Jalapeño popper are out of this world hot dog combos. Support a local business and a super cool raft guide by grabbing one of the best weiners you'll likely ever have! And of course pick up a Fancy Weiner shirt or something to take home and get a laugh from your friends.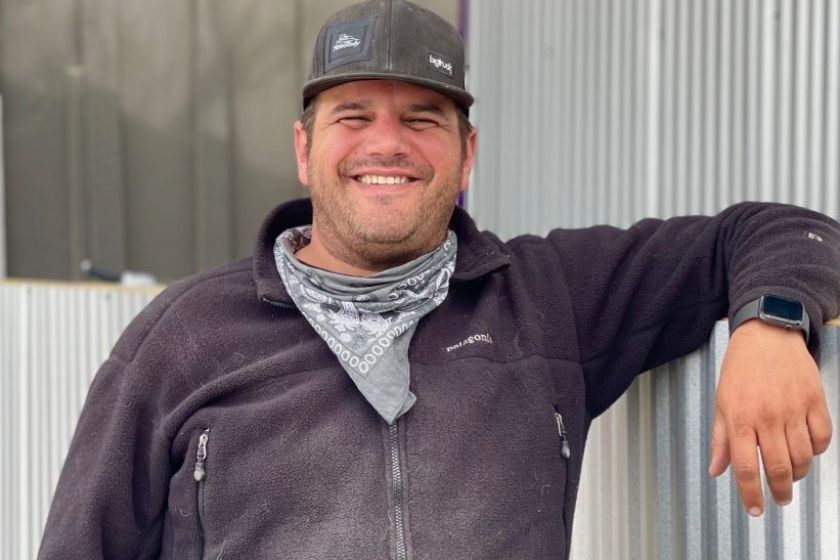 Buena Viking is a food truck located right off Main Street and every item will, without a doubt, make you want to come back for more because the flavors are simply delicious! Featuring elevated burgers, sandwiches and mouth watering sides, The Buena Viking is a favorite among KODI guides and once you make a stop there you'll understand why!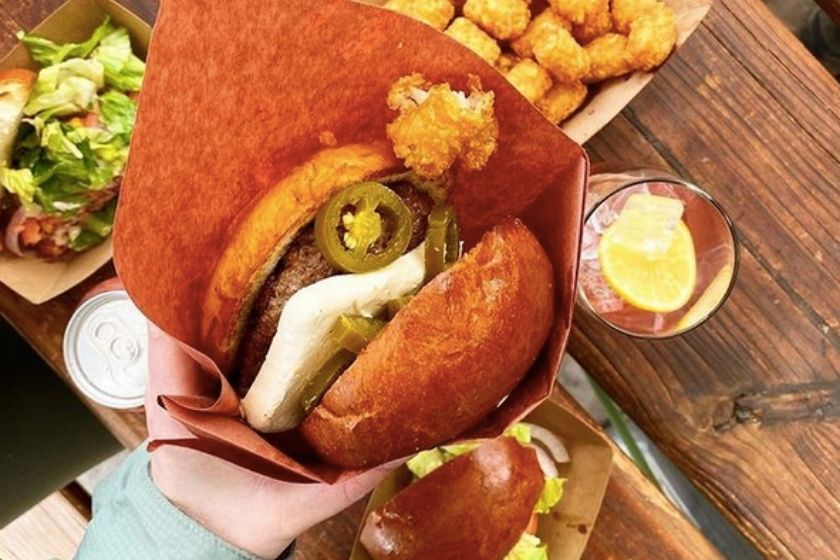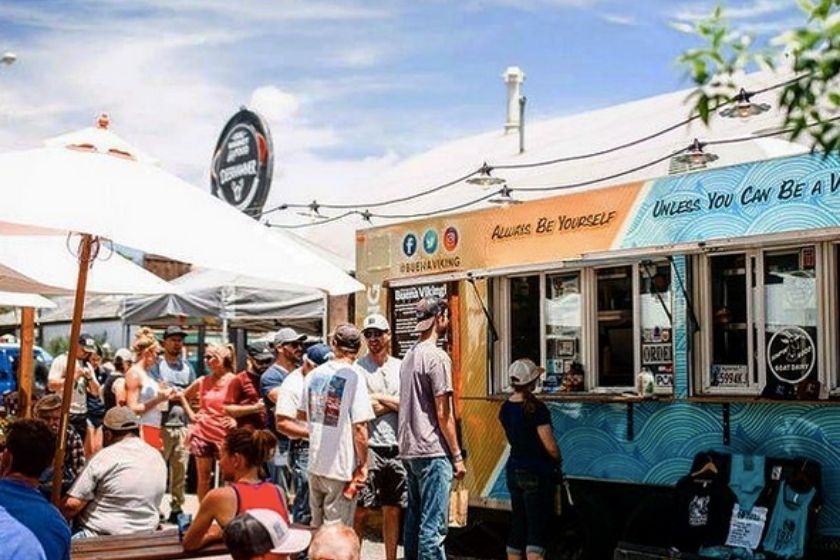 While we're on the topic of raft guides who own food trucks, head to The Olive for a super tasty Mediterranean spot. If you're looking for a healthy vegan and vegetarian place in town, this is the food truck for you! Gyros, falafels, and even gluten free options are all on the menu at the Olive. Support local, and buy delicious healthy Mediterranean food prepared with a lot of love.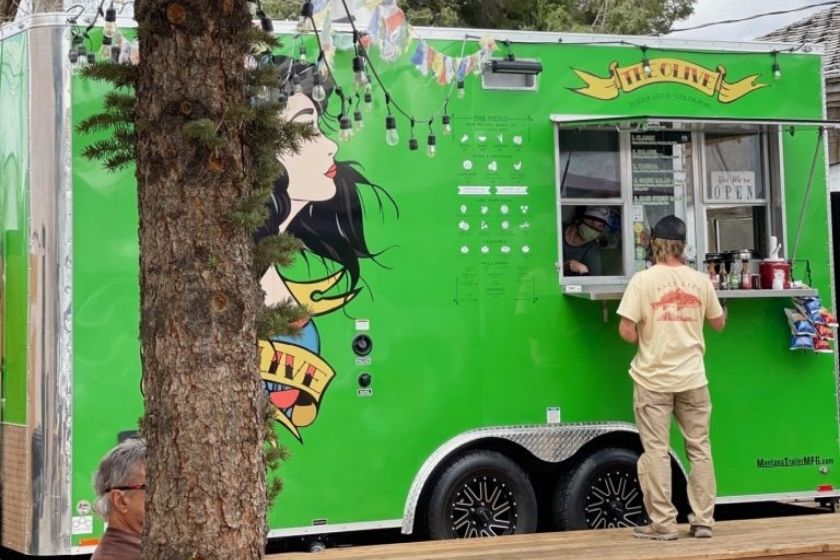 Casa Sanchez will satisfy your Mexican food cravings again and again! Located at 314 Charles Street, Casa Sanchez has an extensive menu of burritos, enchiladas, tacos, and pretty much any Mexican dish you could possibly be imagining. Big, healthy portions of food are paired with the perfect sized margaritas, making Casa Sanchez one of our guides' favorite places in town!
Open Thursday- Monday and located at 234 Highway 24S, Biggies Subs is best known for their steak and cheese hoagie- you gotta try it! They also serve reubens, gyros, salads, cold subs, and a wide selection of fried foods. Try one of their own creations The Biggie, The Stinger, or the Ham Stinger. The KODI team couldn't stop raving about their sandwiches. Also on their menu, we recommend you try one of the Buena Vista locals favorites: The Green Chili Philly, Hot Roast Beef & Cheddar, or the Turkey, Bacon, Ranch Pita – yum!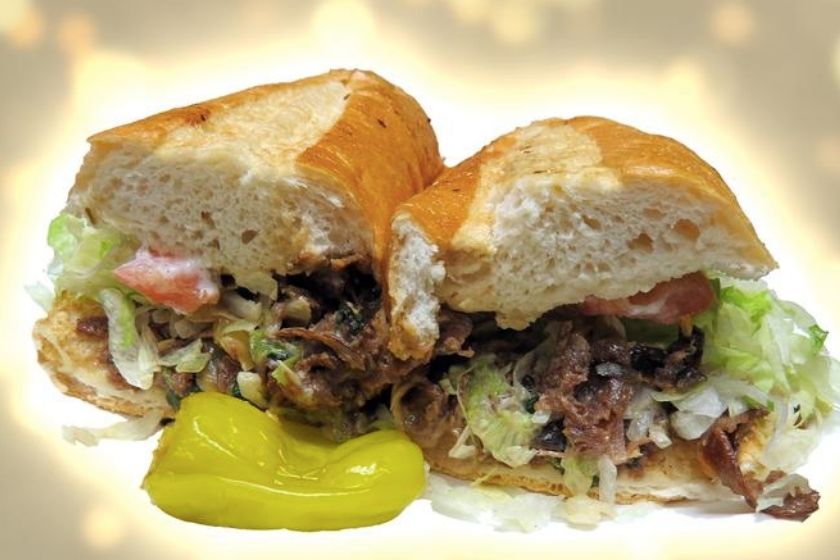 Well, there you have it! Locals know best, so we're sure you won't be disappointed with any of these delicious options. With most cafes and restaurants fully opening up, feel free to grab lunch in town and bring it over to KODI's picnic tables to enjoy by the river before, after, or in between your adventures. Whether you want to arrive early for your rafting trip or save it for after, you and your group are more than welcome to refuel at our picnic tables we have set up outside with one of the best views around and plenty of parking!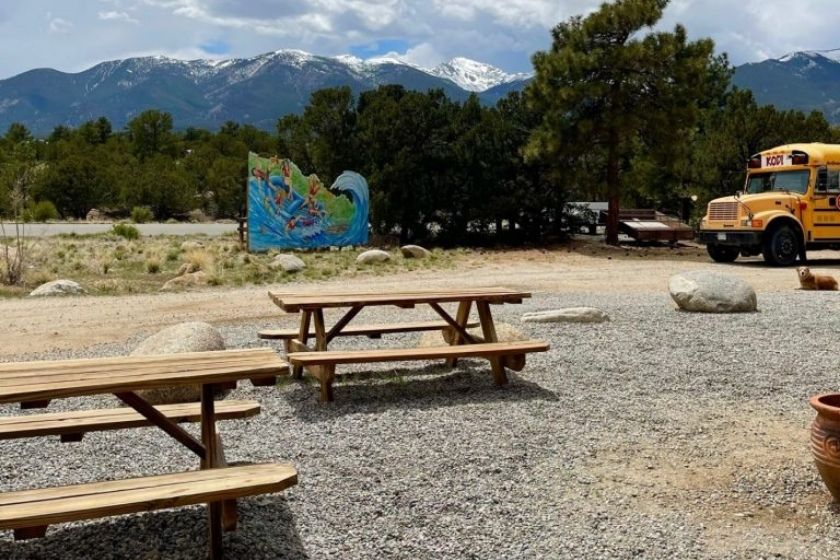 We're so excited as this rafting season begins, and can't wait to see you on the river! Choose your river trip here and contact us today for information and reservations online or call us at 970-668-1548 so we can help plan the highlight of your vacation!