Congratulations- you're getting married! The venue's been reserved, the cake's been tasted, and the photographer's been booked. But what are you planning on doing for your final fling before the ring? Let us answer that for you. You're going to gather your besties and plan a bachelorette or bachelor adventure in Buena Vista, Colorado!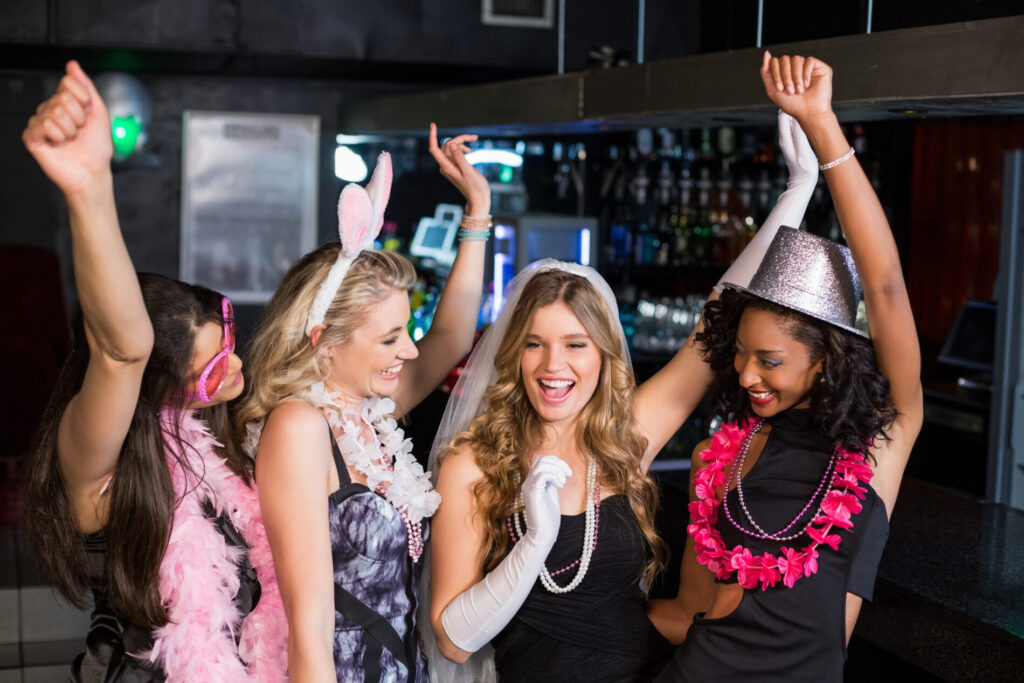 Whether your bridesmaids or groomsmen have known each other forever, or they're just coming together to celebrate your nuptials for the first time, nothing creates memories quite like a unique, fun, and exciting adventure! Located a beautiful drive 70 minutes south of Breckenridge on the Arkansas River, and among the Collegiate Peaks, Buena Vista will cover all your dream trip experiences. There is so much to offer in Buena Vista – from exciting outdoor adventures, to relaxing natural hot springs, having your bachelorette or bachelor party in Buena Vista will be a unique and memorable getaway that will be sure to last a lifetime! Here are a few ways you can celebrate the transition to becoming Mr. or Ms. Right:
Whitewater Rafting
From calm floats to extreme expert trips, Kodi Rafting has something thrilling for everyone. We love hosting Bachelor and Bachelorette parties for a fun day on the water, as our group trips are in high demand. Our most popular trip, Browns Canyon, starts from Buena Vista and is a class III adventure. A couple-hour rafting trip is a great way for your wedding party to bond, and getting photos of your wedding party going through the rapids will be a memory that will bring smiles to everyone's face and tales of that one groomsman who took a swim. Let us know ahead of time you're celebrating your bachelorette or bachelor party, and we'll be sure to make it memorable. Once you've decided on which trip is best for your group, make sure to read our other blog post about what to wear when white water rafting to get your wedding party prepared for a great day on the water.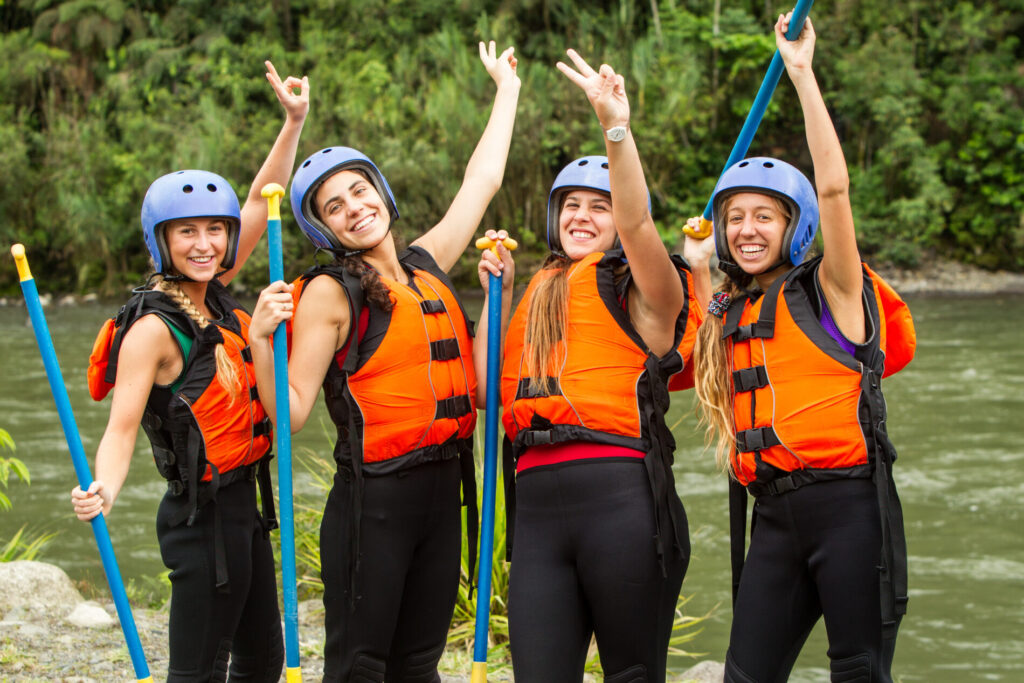 Horseback Riding
Seeing the mountains from the seat of a saddle with the people in your life that mean the most, is bound to be a beautiful experience. A trip like The Saddle Paddle sets you up for double the fun pairing a morning whitewater rafting trip with an afternoon of horseback riding in the Rockies. This trip is the perfect way to optimize an adventurous bachelor or bachelorette party while also crossing off two unforgettable experiences in one day. Whether your friends have prior experience riding a horse or not, we have multiple horses to saddle up on, and the horse wranglers help you choose the right horse.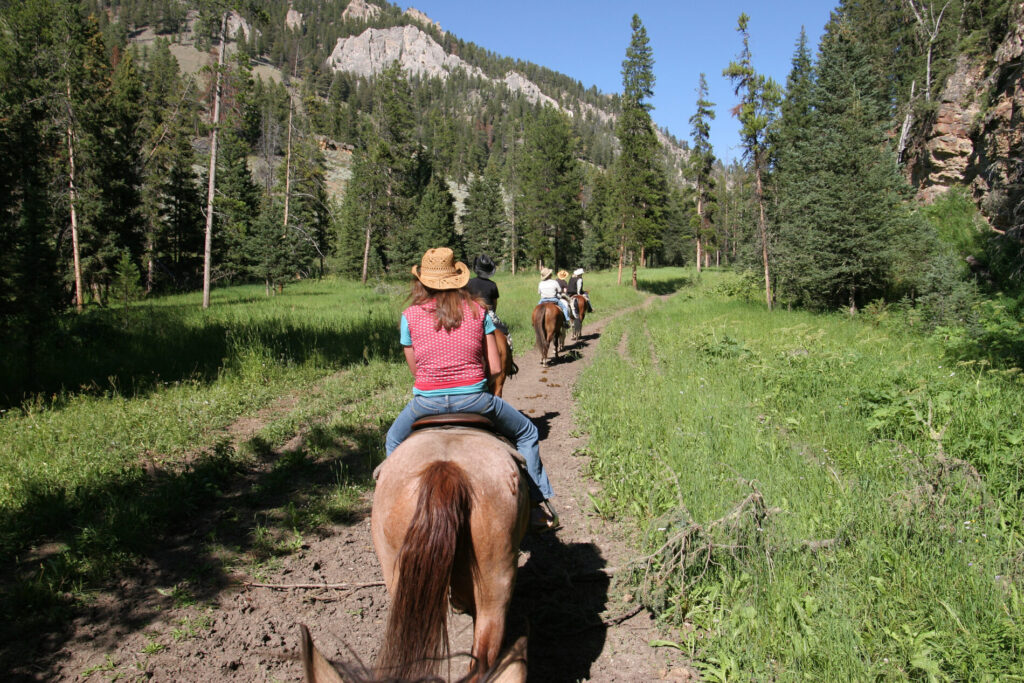 Zip-lining
Check out our dual whitewater rafting and zipping trip to experience the mountains in a variety of ways. This whitewater classic offers unbelievable Rocky Mountain scenery, class III rapids, and calm water perfect for a relaxing float after your thrilling day. After your rafting experience, the shuttle will bring you back to the Arkansas River Outpost – a beautiful drive in view of several towering 14,000-foot peaks.
Breweries & Distilleries
Nothing says "bachelorette" or "bachelor" party like a stop at a brewery or distillery for celebratory toasts! In Buena Vista, Eddyline Brewery was founded to heighten life's adventures by providing amazing wood-fired cuisine, the most drinkable craft beers, and warm and inviting atmospheres where you can celebrate, reflect on, and plan your next life adventure. With delicious brews, tasty appetizers, and mouth-watering BBQ, we highly recommend taking your party here for a bite to eat for lunch or dinner. If your party enjoys whiskey, you absolutely need to check out Deerhammer Distillery. From their cornerstone single malt to new 4-grain bourbon and limited run single barrel spirits, they've redefined the flavor of American whiskey. And they mix up craft cocktails using their spirits that are delicious and memorable. Buena Vista has other great options for food around town, so you can definitely fill your day tasting and sipping the best, local dishes, and cocktails in town.

Drive-In Movie
Opening back up in Spring '21, Comanche drive-in is nestled at the head of the Arkansas Valley, at an elevation of 8000 ft, surrounded by magnificent peaks. Take your friends here for a 4K digital clarity movie one night while you're in town and pack a picnic (and some classy champagne in flutes!) with cheese and crackers for a night under the stars. Get there early enough to enjoy the sunset while surrounded by some monumental mountains.
Hot Springs
Whether the focus of your bachelorette or bachelor party is pampering the bride-to-be or having one last wild night on the town, be sure to check out the hot springs that are in or around Buena Vista. Cottonwood Hot Springs are restorative and relaxing with soaking pools, fed by natural artesian hot springs while being a little more hippie-esque. Mount Princeton Hot Springs is another nearby oasis, with the option of booking two days of hot springs included with an overnight stay in one of their cabins or lodge rooms – such a great idea for a wedding party! Last but certainly not least, The Merrifield Homestead Cabins & Hot Springs combine both tranquility of nature and rustic handcrafted luxury. All of these hot springs will bring you relaxation and rejuvenation leading up to your big day.