Summertime in the high country is full of adventure. From paddle boarding and kayaking on Dillon Reservoir, to hiking to one of Breckenridge's breathtaking alpine lakes, to enjoying the quaintness of their historic mountain-town charm, summer in Summit County is unbeatable! And of course getting on the river for some whitewater rafting is always a must. Elevated at 9,097 feet, the town of Frisco offers constant adrenaline-pumping adventures among the wildflowers and scenic twists and turns of the captivating mountains. When visiting the area, Frisco and Breckenridge are definitely towns you won't want to skip.

Frisco
The natural location of Frisco connects a mineral-rich canyon with a rolling river valley, and boasts towering peaks in every direction. Once a mining town and railroad stop, Frisco is nestled between Mount Royal and Dillon Reservoir with an incredibly charming Main Street, set in the 1800's. Nestled between a few ski resorts and 14'ers, Frisco offers breathtaking mountain views, outdoor adventures, and quaint shops and restaurants to help you refuel for the next adventure. If you're looking to immerse yourself in true local Colorado mountain town culture, Frisco is the perfect weekend getaway!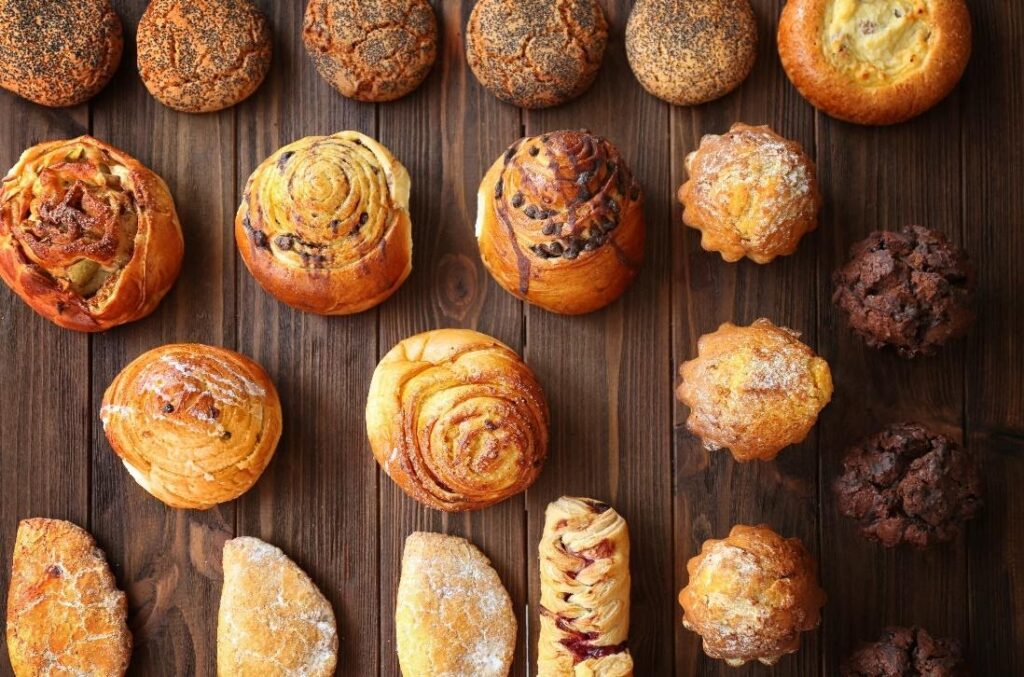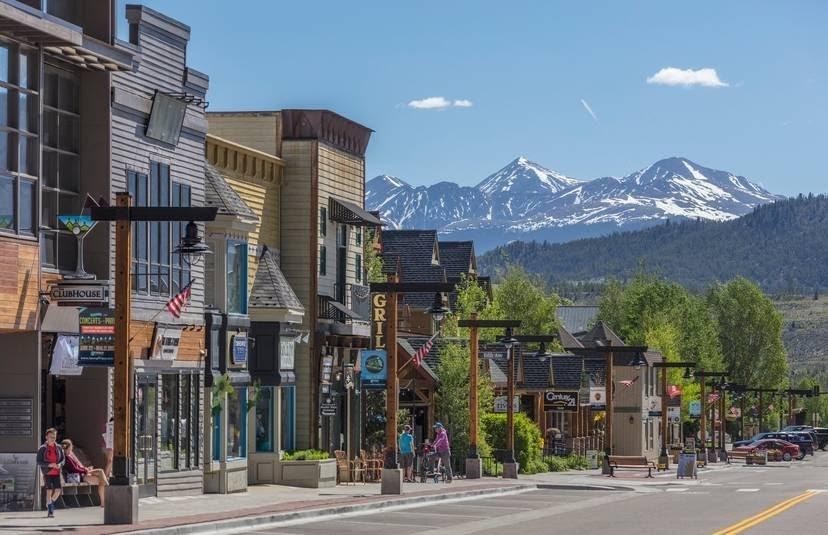 There's lots to see and do in Frisco, so we've come up with a few ideas for the perfect mountain weekend. Start your first day in the mountains off right at The Butterhorn Bakery for delicious breakfast favorites, freshly-baked pastries, and lunch from 7:30 am until 2:30 pm with tent, patio, and indoor dining options.'
With some good food in your belly, be sure to get your whitewater rafting boat time booked at online here https://whitewatercolorado.com/book-now/ or give us a call at 877-747-RAFT.
Lace up your hiking boots and head up to Rainbow lake for a casual ~2 mile hike to take in the views and wildflowers along the way. For lunch and an award-winning brew, drop by Outer Range Brewing Co for top-notch IPA's and tasty Thai Fried Chicken. If you're a craft beer lover, Outer Range is a must! Head back to Frisco Main Street and stroll the shops – some of our favorite locally owned gems are Next Page, a bookstore with great Colorado books, gifts, and guide books, Foote's Rest Sweet Shoppe which often has live music outside during the day for you to enjoy with some hand-churned ice cream, and Funky Trunk Boutique for resale clothes and accessories. Enjoy dinner at Grecco's Pasteria and order a pizza with their unlimited topping choices or opt for the chicken parmesan – you won't regret it! Retire for the night at the top-rated, family-owned Frisco Lodge which has been around since 1885. This bed and breakfast is located right on Main Street and has a hot tub and outdoor fireplace to end the day with some relaxation. Best of all, during summer 2020 Main Street just outside the door is closed to vehicle traffic, making the Frisco Pedestrian Promenade a perfect backdrop for people watching at a distance.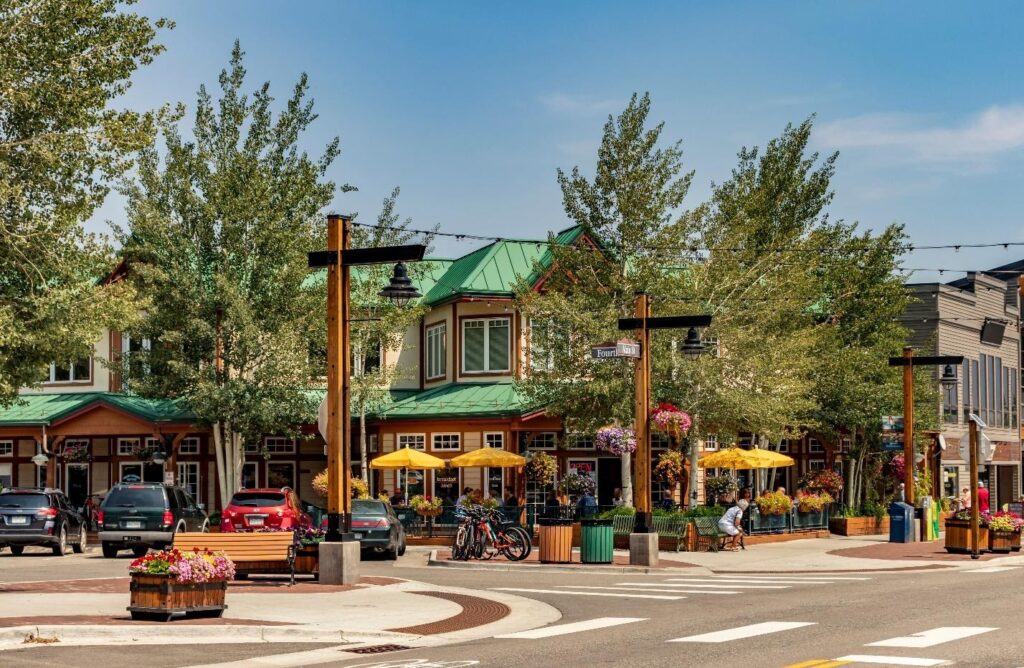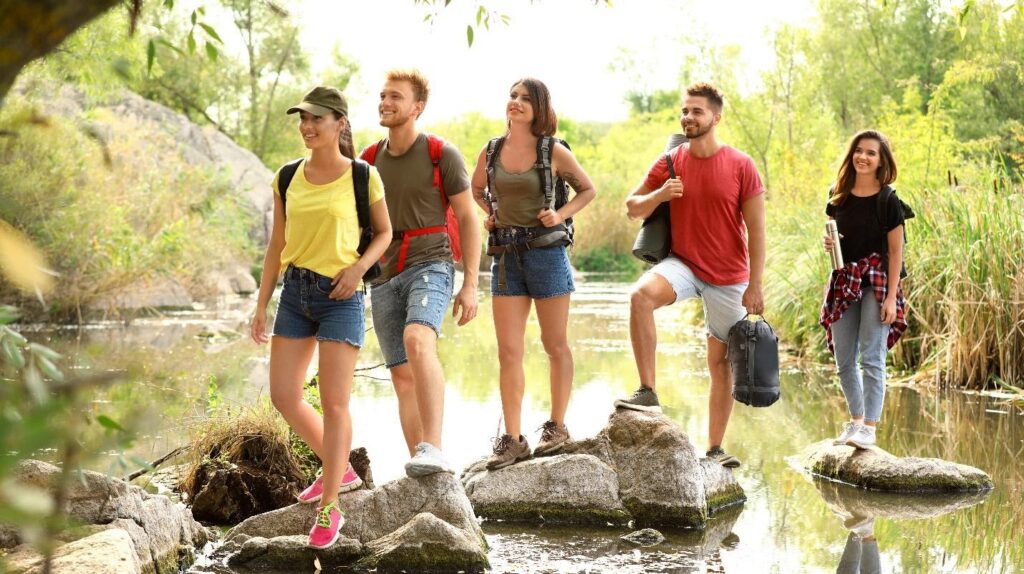 As every good morning starts with coffee, head to Bread + Salt bistro and grab a cup of local- brewed joe and unique Colorado-grown breakfast options. When you look at their menu but can't decide what to order because the entire menu looks so good, you know you're in the right spot! After fueling up, walk towards the east end of town, and you will run into the Frisco Marina. Rent a paddle board or kayak to explore the islands and coves of Dillon Reservoir for the day.
Looking to stay on land but still want to experience the lake? Try renting a bike to ride the 18 mile loop around the lake, although even riding just a part of the loop is worth it! Hard to believe, but there is actually an entire town under the reservoir that used to be home to 800 people back in the day. Denver Water needed to create a new dam which put 'Old Dillon' 250 feet under water. After a long day, you're probably looking for a place to grab some yummy appetizers and maybe even a drink. Try the Island Grill located right at the marina – they have awesome food and great views of the reservoir. For a night cap, enjoy sunset at Sapphire Point for incredible mountain views.


Frisco's quaint charm is rooted in its location nestled in the mountains. Frisco is located at the north end of the Ten Mile Mountain Range which connects Frisco to Breckenridge. When looking at Frisco, the first mountain on the left is Mount Royal, the next peak is Mount Victoria, and then shoots up to Peak One of the Ten Mile Range. Continuing south, you can see the rest of the peaks in the Ten Mile Range, ending with Quandary Peak, the southernmost and highest point in the Range at 14,271 feet. The end of this mountain range puts you in Breckenridge.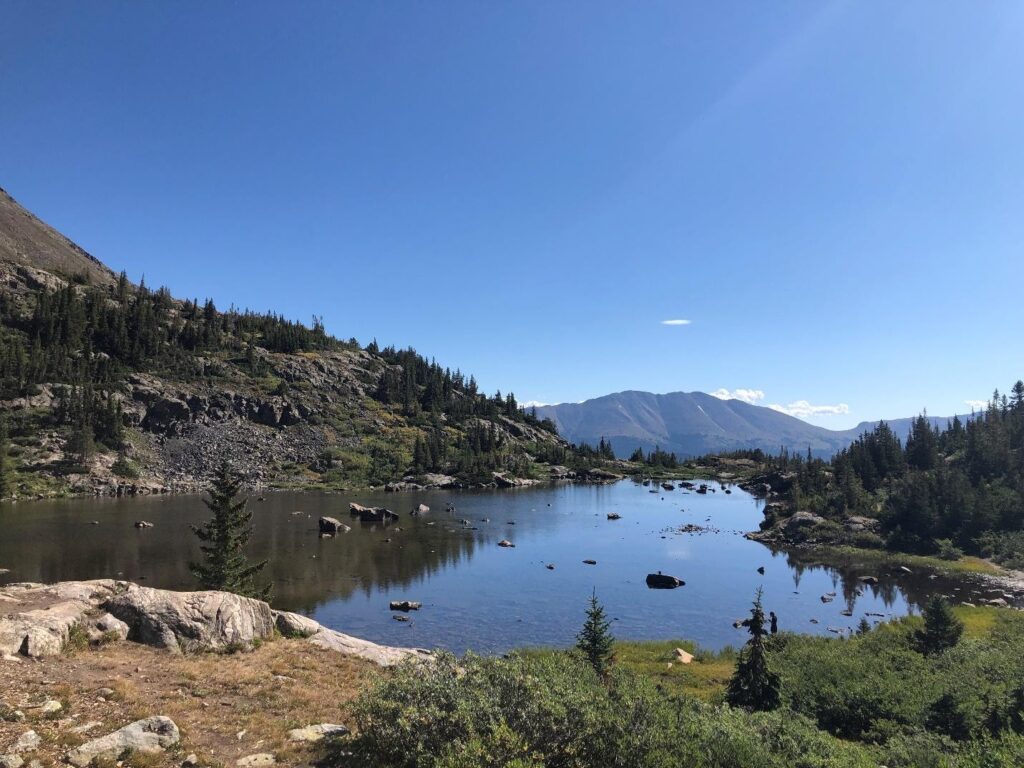 Breckenridge
Breckenridge is home to the largest historic district in Colorado as its rich and colorful history is full of gold finds and mining exploration and adventures, brothels, saloons, booms, and busts. The town's Gold Rush brought droves of settlers seeking their fortunes after a 13.5 pound gold nugget was discovered near Breckenridge in the 1800's. Today, the town's historic charm remains – in the backcountry you can find old mining tools and structures from back in the day. We recommend you download the AllTrails app which helps you to choose the perfect hiking trails for your interest and ability level. There are lots of trails to choose from in Breckenridge, so the app helps narrow down the best trail for you and your group. Grab some lunch on the patio at Kenosha or The Canteen after your hike – both have great sandwiches, salads, and yummy cocktails. The Breckenridge Distillery is a great place to spend the afternoon and experience their tasting room. The distillery has award-winning bourbon and other spirits, and outstanding food plus cool gifts to choose for friends and family back home! For lodging in Breckenridge, check out Gravity Haus, a new globally-conscious, modern hotel located in the heart of town. Wherever your adventure takes you when visiting Summit County, you'll get a great feel of the local culture in the mountains.
Summit County adventure, weather, experiences, and views are truly magical. We'd love to see you stop by the KODI Rafting Summit County location in Breckenridge when you come into town. Our Blue River and Ten Mile Creek trips meet at our Frisco location most seasons. We hope you enjoy your time in beautiful Summit County and immerse yourself in true Colorado mountain culture!