Camping is the quintessential way to get the full Rocky Mountain experience! Whether your idea of camping is in a picturesque and remote campsite, a site with all of the amenities, or in the comfort of an RV, there is no shortage of ways to enjoy camping near Buena Vista. And with plenty of outdoor adventure to be found in Buena Vista, there's no better place to pitch a tent or park your camper!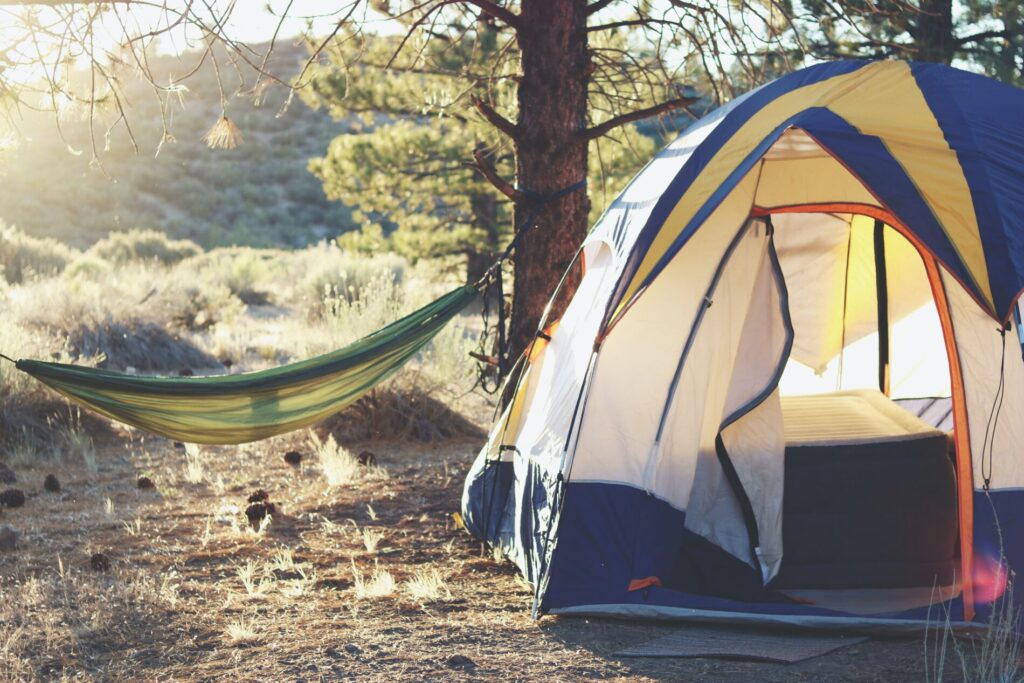 Dispersed Camping on BLM Land Near Buena Vista 
For those desiring an off-grid experience, dispersed camping on BLM land (meaning land owned by the Bureau of Land Management) could be the perfect option for you. With few amenities and more immersion in the great outdoors, dispersed camping is definitely more of a rustic experience. Still pack light, but make sure to bring plenty of warm layers, a sturdy tent, and ample water (including for washing up) for a trip to any of these dispersed campgrounds!
For dispersed camping near a mountain lake, head to Baldwin Lake, Hancock Lakes, or Pomeroy Lakes. With high-altitude lakes and stunning views, these campgrounds are perfect for those who want to bring a fishing rod along or take a very cold water dip. Make sure to find a place to pitch your tent at least 100 ft from the lakeshores to protect the pristine environment.
Browns Creek Trail also offers dispersed camping and has the added benefit of restrooms, which can be an important consideration. The Colorado Trail #1776 and Fourmile Travel Management Area also offer dispersed camping as well as space for activities like hiking, biking, and horseback riding.
Explore the Collegiate Peaks Wilderness as you hike the North Cottonwood Trail. This trail extends for 4.3 miles and leads to Kroenke Lake. Campers can park along the road to North Cottonwood Trail which is perfect for camping to get an early start on this beautiful trail.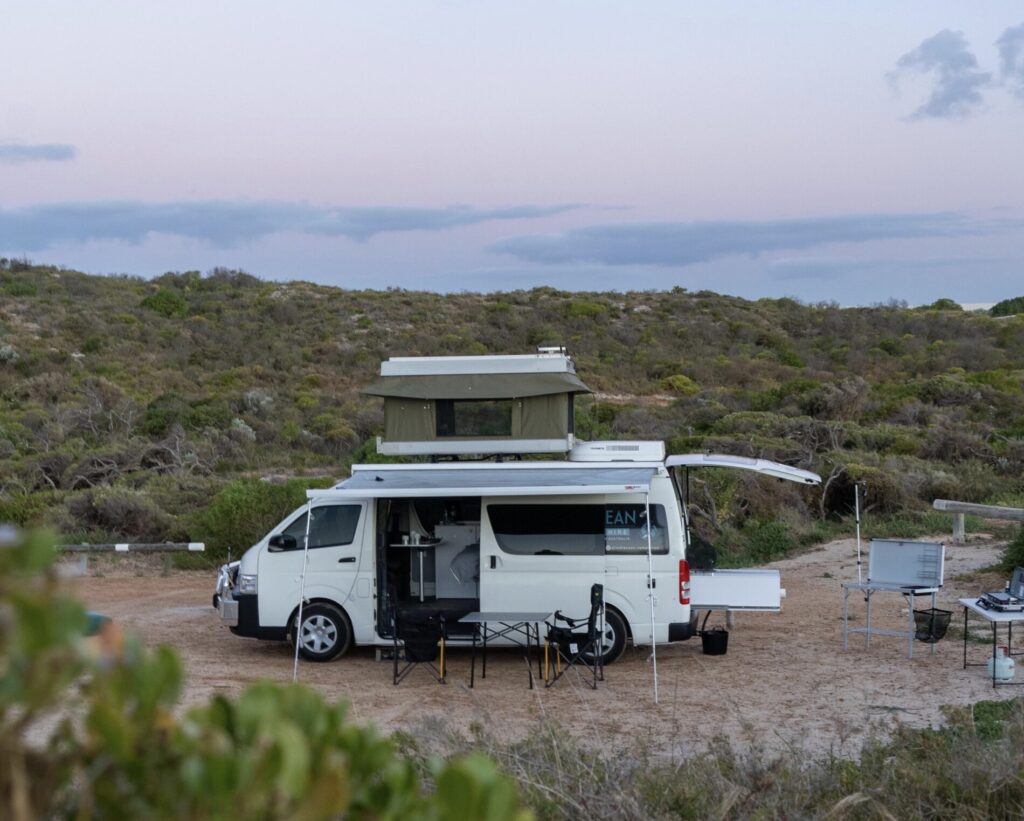 Buena Vista Campgrounds with all the Bells and Whistles
If you desire amenities while you camp or plan to bring an RV along, you can check out these paid camping sites. Campsites allow the convenience of on-site showers, restrooms, and more as well as the relief of having a saved spot when you book your reservation in advance. There's no wandering around in the woods looking for a site when you reserve a campsite! 
The Arkansas River Rim Campground & R.V. Park offers tent sites, recreational vehicle sites, and camper cabins for nightly and weekly rates. This campground features amenities including restrooms and showers, laundry facilities, on-site river access, WiFi, and even ice and firewood available for purchase. 
For creekfront camping, head to the Chalk Creek Campground & RV Park. With both tent sites and space for R.V.s, this campsite offers access to Chalk Creek, a playground, games, and an on-site store stocked with all campground necessities! For even more comfort, you can book a cabin that comes complete with a bedroom, a bathroom, and a kitchen.
Book a tent site, R.V. site, cabin, or a yurt at Arrowhead Point Campground & Cabins. Amenities like a pavilion, playground, sand volleyball court, badminton court, horseshoe pits, restrooms, laundry facilities, and even an espresso bar will make sure that you never run out of fun and entertainment while camping!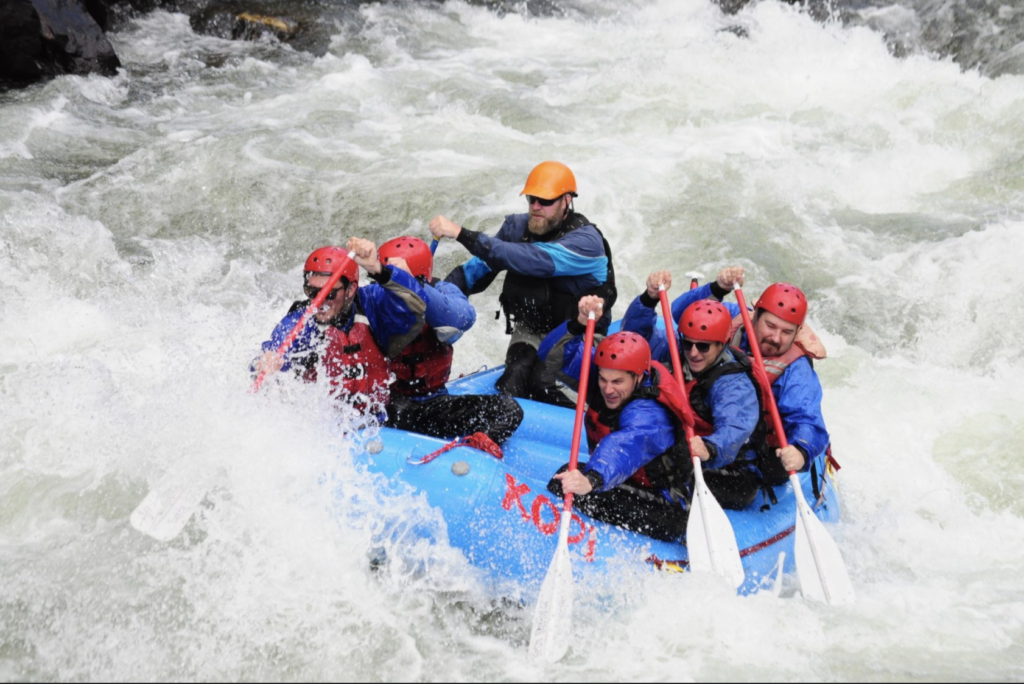 Things to Do
Between nights sleeping in your tent or in your RV, explore the stunning natural scenery that awaits in Buena Vista! From hiking, horseback riding, and of course white water rafting, you can't beat an opportunity to get a true Rocky Mountain experience. 
For hikers who want to gain some serious altitude, the Collegiate Peaks can be found outside of Buena Vista and feature a handful of 14'ers named after Ivy League Universities like Mt. Harvard, Princeton, Yale, and Oxford. These trails are challenging, with serious elevation gains and varying conditions. Make sure you know the skill level and equipment you will need to have a safe day on these hiking trails.  
For a less strenuous hiking day, throw on your hikers and enjoy a trek along the 2.6-mile Lost Lake Trail which is an out-and-back style trail that is dog-friendly. Or, hike along Cottonwood Pass's 3.1-mile trail that is also dog-friendly and offers plenty of stunning views. No matter what hiking trail you pick, exploring the natural scenery and keeping an eye out for wildlife and wildflowers! Just remember the Leave No Trace ethos and pack out what you pack in.
You can also hop into the saddle and enjoy the Rocky Mountains on horseback. Kodi features 2-hour horseback riding trips and a saddle-paddle experience that combines horseback riding with a white water rafting excursion. You don't want to miss the experience to be in the Rockies like a true cowboy! And of course, you can't experience a summer in the Rockies without a white water rafting trip! Take a full-day or half-day trip through Browns Canyon National Monument, navigate through the thrilling rapids on a Numbers trip, or, for the most advanced rafters, get on a full-day or half-day Pine Creek raft adventure including two class IV rapids like Triple Drop. With trips for all adventure levels and through stunning scenery, there's really no better way to spend a day or overnight than on a Buena Vista river rafting trip!