As life gets more complicated, it grows harder to stay in touch with our friends due to jobs, families, cross-country moves, you name it! So should you just give up and say, "I guess we'll just see each other on social media from now on."? No way! The answer is to plan an annual guy's trip. It's easy to create a habit, or ritual, of meeting up with your buddies in person every year.
Whether you're trying to put together the best bachelor party in recorded history, you want some special one-on-one time with your sons, or you just want a memorable weekend with the college buds, we're here to provide options for an awesome guys trip in the Buena Vista area.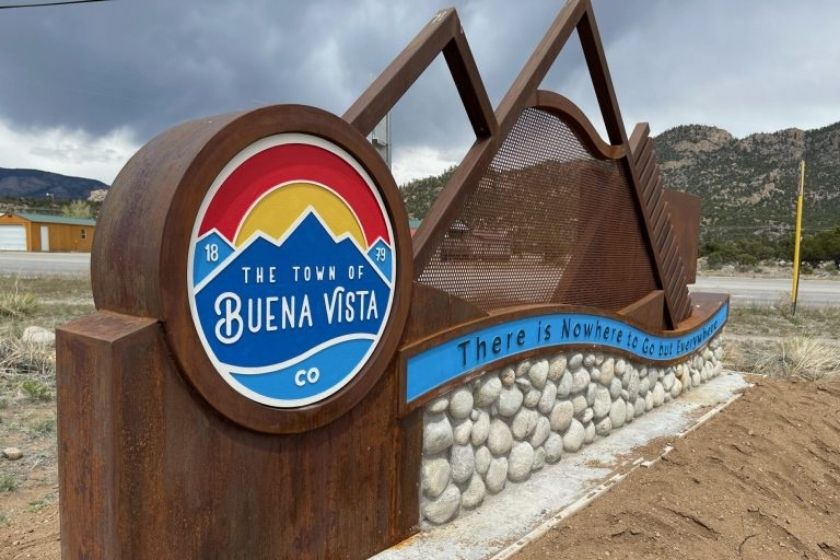 Honestly, a getaway to Colorado just isn't complete without a trip down the river. We've got you covered for that adventure! From class III trips involving some difficulty navigating objects (rocks!), to the class V thrill seeker/experts-only trip, you're not going to want to skip out on the high adventure that whitewater rafting gives your group of guys. Join us for a rafting/zip-lining combo to double up the adventure. Enjoy two fun, quintessential Colorado activities in one easy, incredible day. Zip and Raft the Arkansas River starts at the Arkansas River Outpost for our 1/2 Day Browns Canyon raft trip—one of the world's most popular whitewater rafting adventures! A whitewater rafting trip is a staple adventure when venturing to the mountains, and we're here to help lead your guys on the experience of a lifetime.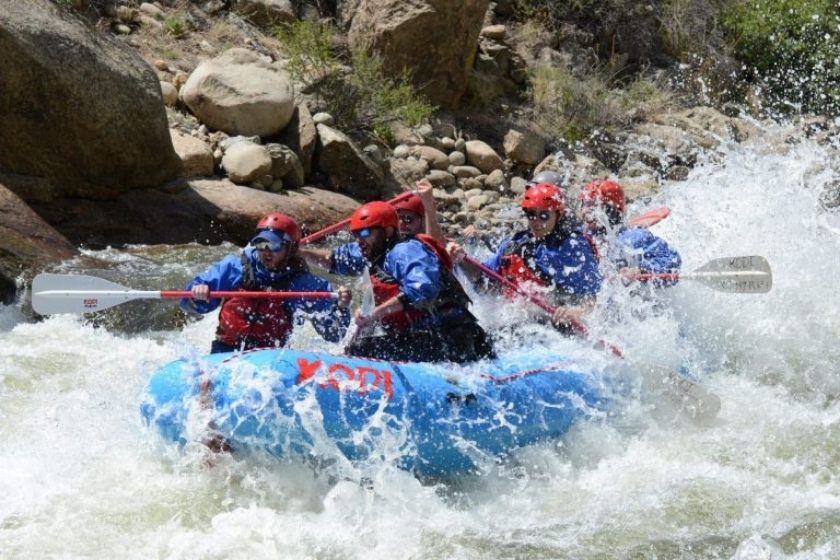 After a day on the river, keep up the outdoor adventure by experiencing Colorado's beauty in the summer with a camping trip. There are tons of options of where to camp, but to narrow it down to a few, here's what we suggest: For those desiring an off-grid experience, dispersed camping on BLM land could be the perfect option for you. With few amenities and more immersion in the great outdoors, dispersed camping is definitely more of a rustic experience. Still pack light, but make sure to bring plenty of warm layers (it gets chilly at night even in the summer!), a sturdy tent with a rain fly, and ample water (including for washing up) for a trip to any of these dispersed campgrounds!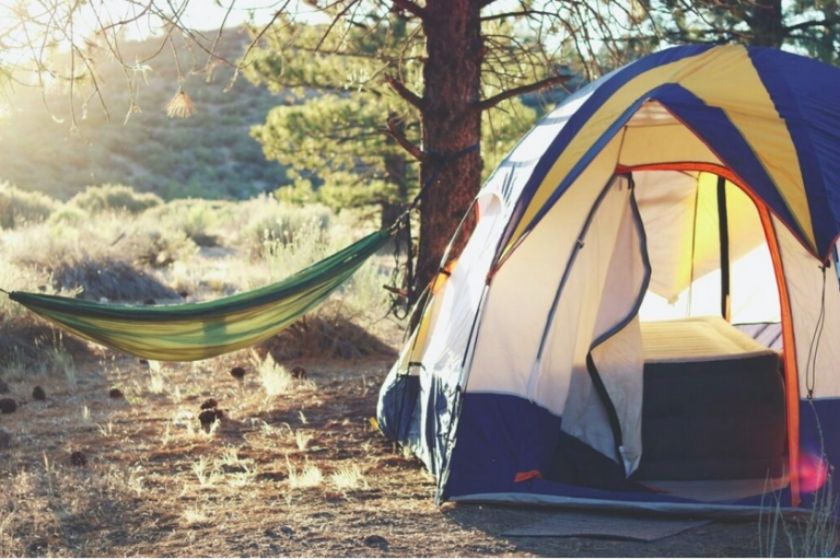 For dispersed camping near a mountain lake, head to Baldwin Lake, Hancock Lakes, or Pomeroy Lakes. With high-altitude lakes and stunning views, these campgrounds are perfect for those who want to bring a fishing rod along or take a very cold water dip. Make sure to find a place to pitch your tent at least 100 ft from the lakeshores to protect the pristine alpine environment. It's also super important to check the local guidelines for fire restrictions, you may be restricted to your camp stove. Know before you go!
As we mentioned, while you're camping with your guys, fishing in any of the numerous bodies of water is a must do. Our lakes, rivers, and streams in Colorado are filled with loads of different fish species, with trout being the most prevalent. Some local fishing spots we recommend checking out near Buena Vista are the Arkansas River, Arthur Lake, Blue Lake, creek fishing, and high altitude lakes. The Arkansas River has gained national recognition for the quality of its fishing and the many aquatic insects which are the source of its consistent dry fly fishing. There are high elevation meadow segments, steep bouldered canyons, and miles of productive pocket water holding 1500-4000 trout per mile. For more info on fly fishing or to book a guided trip, check out Ark Anglers, a local BV company that is well respected in the industry.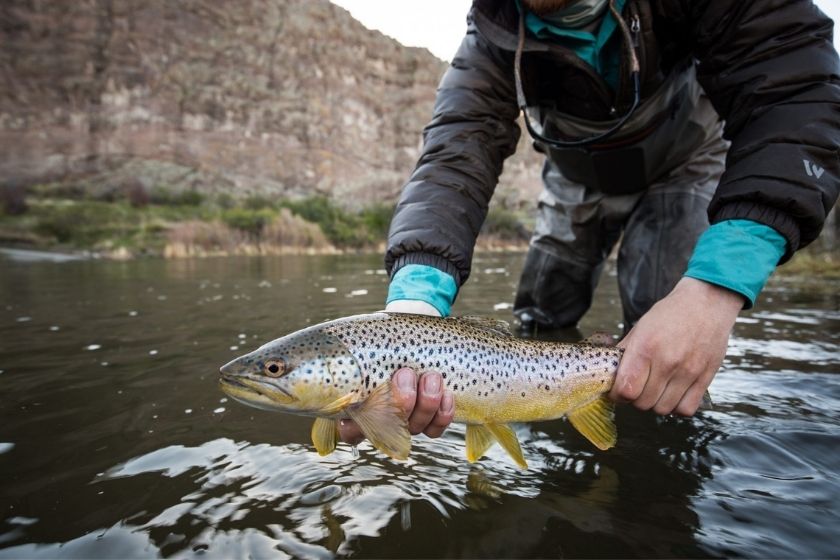 From May to October, Colorado boasts some of the most exciting and picturesque off roading trails in the country. When you come out with your guys, renting ATVs, 4-wheelers, or a heavy-duty Jeep is another thrill you'll want to add to the list of activities. We recommend giving BV Jeeps or NOVA Guides out of Camp Hale a call for trail recommendations and rentals for a half-day, full-day, or even a multi-day adventure. Exploring the Buena Vista area on a high powered machine gives way to some pretty special hidden places in the mountains you guys won't want to miss!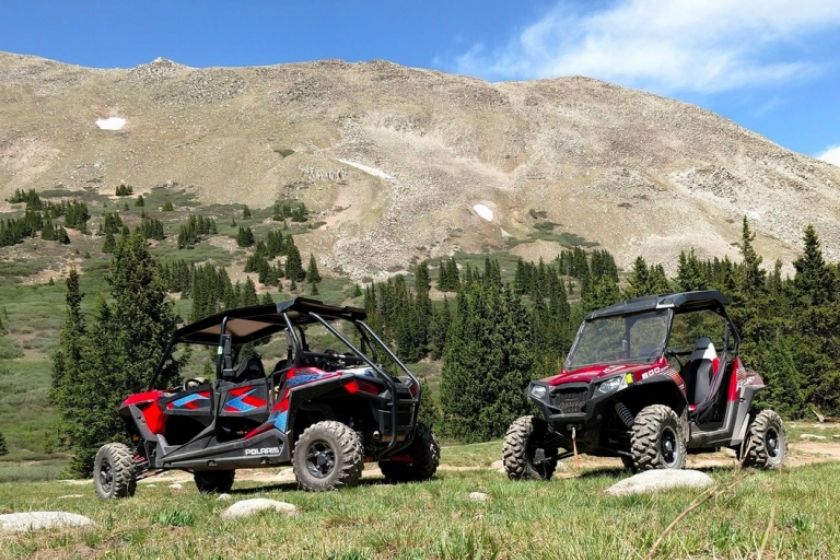 After your days of packed adventures, head over to one of our favorite places in BV, Deerhammer Distillery located at 321 E Main Street. The cocktails are handcrafted and delicious. Deerhammer is known for the best Sloe Gin Fizz ever, and they distill single malts, bourbon, rye, limited run single barrel spirits including a clear whitewater whiskey that is infinitely drinkable. Get a cocktail, take the tour with said cocktail in hand, mingle with the raft guides and other colorful residents that frequent this local institution. And of course, take home a bottle with a couple of recipes to relive the experience at home after you enjoy their funky little patio. And the food truck on the patio is a great place for food too. The Distillery is definitely a fun place for you and the guys to hang! For other great food and beverage options, here is a recent article highlighting some of our favorites!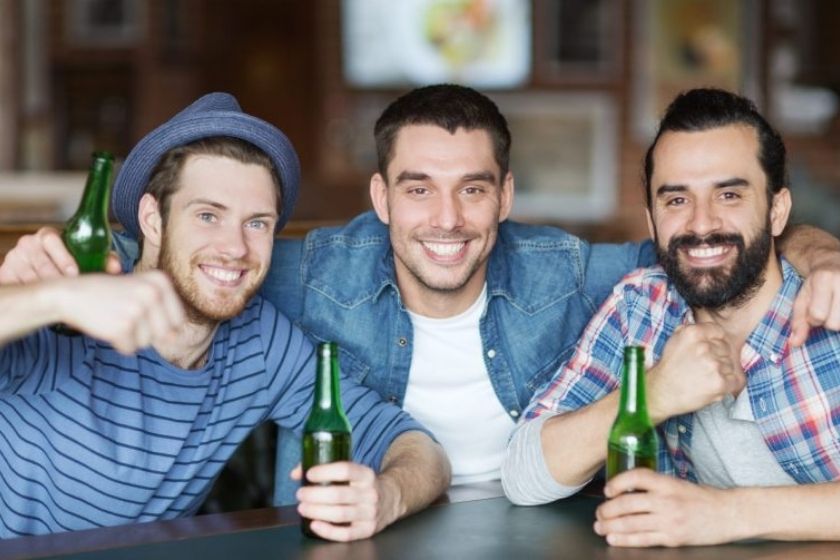 We're looking forward to being the peak of a great adventure with the guys by showing you a great time on the river. We hope these other fun ideas will make for an unforgettable trip that you'll want to make a yearly ritual. No matter what fun activities you plan, we know that a great guy getaway is going to offer activities that the whole group can get on board with, and it will give you the chance to interact with your fellow guys in a really fun atmosphere, so enjoy all the possibilities of a great outdoor adventure! Colorado will give you guys all of that and so much more because it's such a special place and truly the perfect dude-centric getaway.