It's common this time of the year to be stumped on what to get our family and friends for the holidays. Gifting well can be hard! We love the outdoors so much and sharing it is not only fun, but it's so great for our health. So, why not give the gift of wellness this season! Give the gift that can make someone's time in the outdoors that much better. We've created a list of must-haves for the outdoor enthusiast in your life to make gifting both easy and meaningful!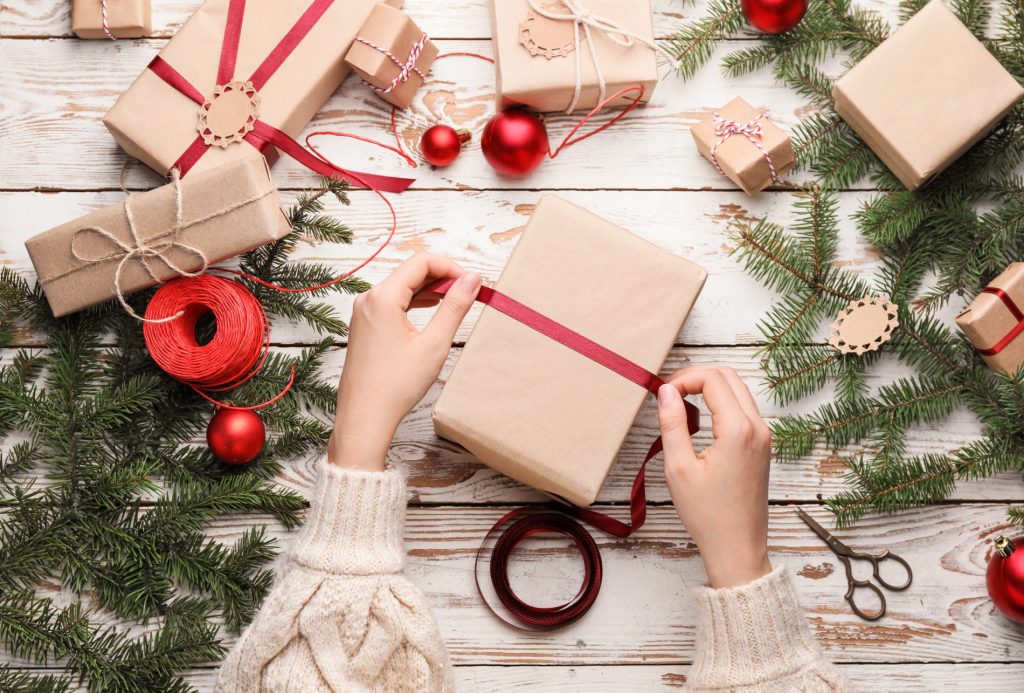 We may be biased, but we have a deep love for Melanzana's line of outdoor clothing. "Melly's", as the locals call them, is a Colorado staple that is 100% local and hand-made and loved by rafting and outdoor enthusiasts alike. Located on Main Street in Leadville, a small group of locals started Melanzana back in '94 and has since exploded in popularity. Melanzana makes unique and fun colored hoodies, beanies, dresses, and more. But beware, they are in limited supply and the shop requires a reservation ahead of time to shop in person (no online shopping is available) and caps your purchases at 2 items, so plan accordingly.
Melly's come in a few different fabrics, but most Melanzana lovers go for their classic Micro Grid fabric, a super-soft, lightweight fleece with a grid of open channels to maximize comfort and breathability. Micro-Grid fabrics are great for rafting and any outdoor activity – they're warm, fast-drying, and pretty sweet looking! Melanzana prides themselves on their commitment to putting "quality, soul, and authenticity before quantity" so their 20-person team of skilled sewers meticulously assembles each garment, making each one unique, and are available to be hemmed if needed. Putting some serious thought behind your gift giving coupled with supporting a local brand is thoughtful from multiple angles!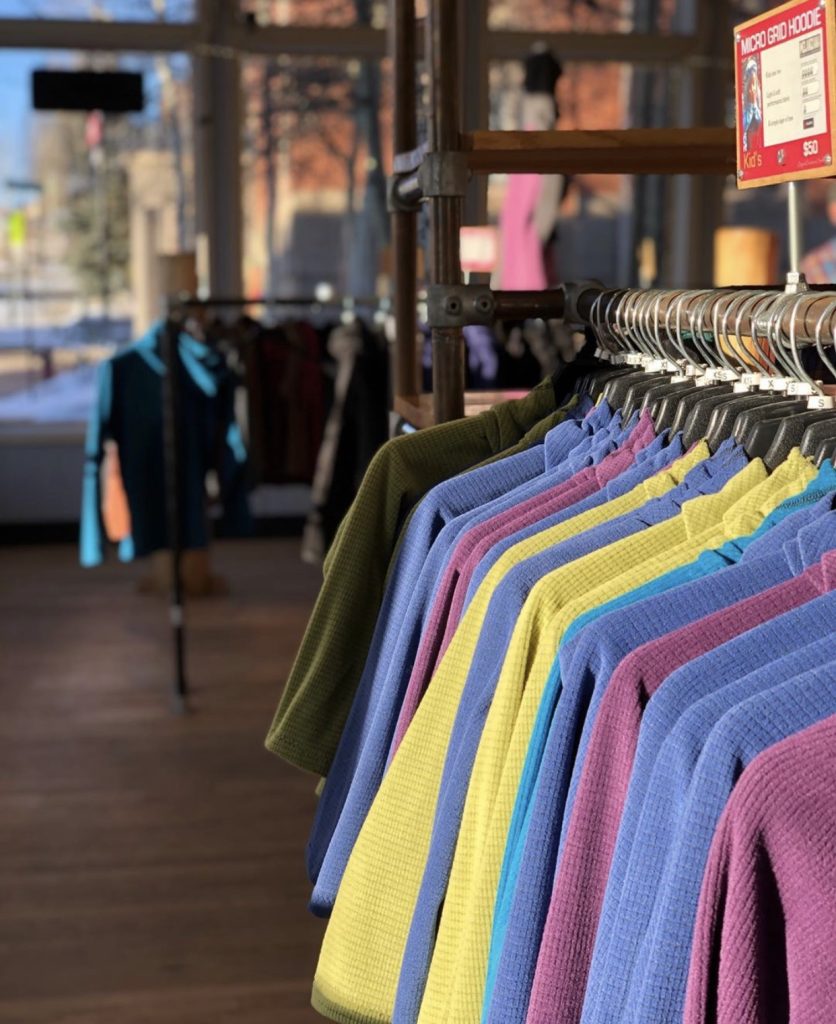 Any gear head appreciates a gift to add to their collection of quality outdoor items. Check out CKS on Main Street in Buena Vista because they have it all. Tools, gear, clothing – you can't go wrong grabbing some stocking stuffers there, or even splurging on a larger item that screams, 'you know me so well!'. CKS has Yeti coolers and mugs, roof racks, paddles, drysuits, and great clothing to name a few items from their well-stocked shelves. After talking to some of our guides, they agree any of these items for a holiday gift would be stellar! Whether you're looking for rafting-related gifts or other sports, we highly recommend stopping in this shop for a look at their merchandise.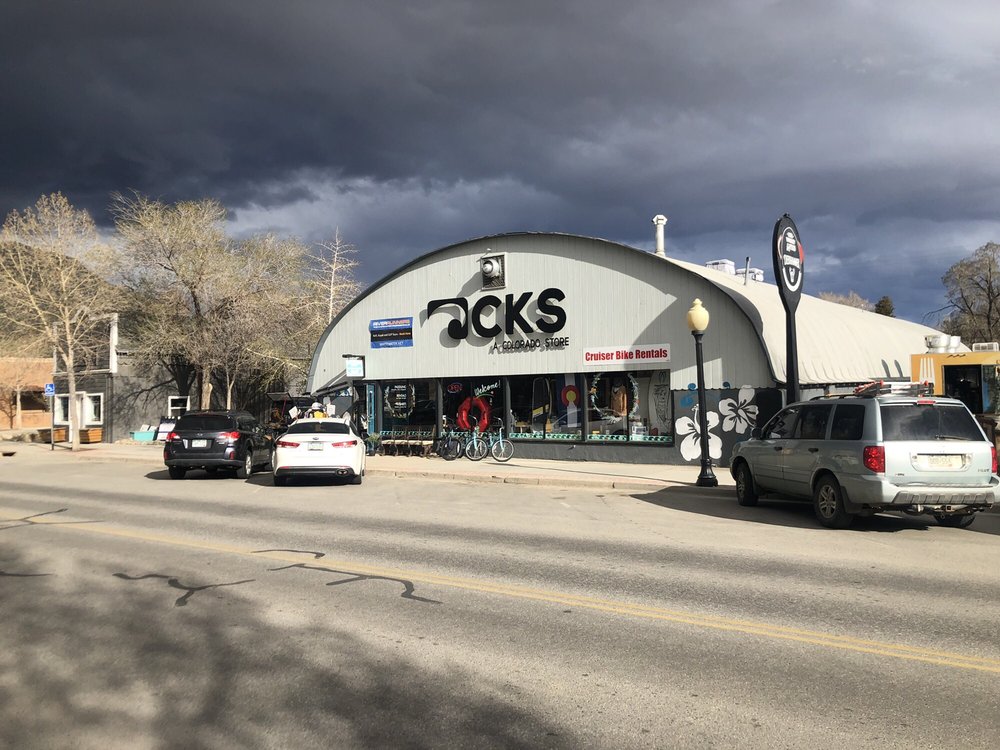 If you're looking for something a little less material and with special meaning, download the photos we snapped of you on your latest Kodi Rafting trip from our website! With potential supply chain issues slowing down shipment of online gifts, this is a great gift idea that is unique and special to you and your group, and you can download them quickly! Give the gift of memories, or even use those rafting pics for your annual Christmas card. You can access and download your photos here. You can even use your photos to create photo gifts like pillows, Christmas tree decorations, mugs, or t-shirts!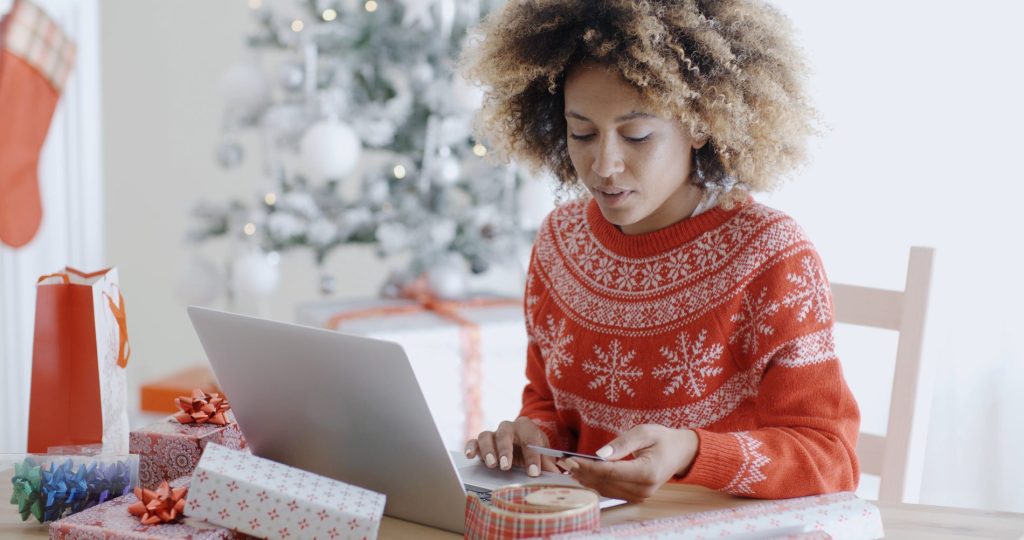 Our last gifting idea this holiday season is a future trip with us for the upcoming 2022 rafting season. Even though our rafting and adventure trips run during spring and summer, you can give the gift of adventure year-round. With KODI Rafting, it's easy to purchase gift certificates online. You can give a dollar amount or choose from our list of rafting or adventure trips. We can even personalize an itinerary for you. Just give us a call and we'll craft the perfect adventure for your gift!
Some gift ideas…
–Zip Line and Raft the Arkansas River
-$100 toward a KODI Rafting adventure
–Browns Canyon Half Day Raft Trip
Treat your friends and loved ones to memories that will last a lifetime by purchasing an adventure with Kodi, or support our locals and shop small at one of the many awesome shops in Buena Vista and Leadville.
We're wishing you all a safe, fun, and happy holiday season. Whether you're spending the holidays with family or friends near or far, we hope it's filled with joy.