While we take our winter break from whitewater rafting and enjoying Buena Vista's Arkansas River Valley, winter has arrived in the mountains as we gear up for a new ski season, holiday tree lighting, Santa races, and an epic winter wonderland!
Since so many of our annual traditions were a washout in 2020 due to pandemic-postponed events, we're expecting winter festivities to be in high demand this year with our favorite events making their triumphant comeback. All the events listed will of course be adhering to public health and safety regulations required for Colorado, but that doesn't mean we can't still have a great time and celebrate!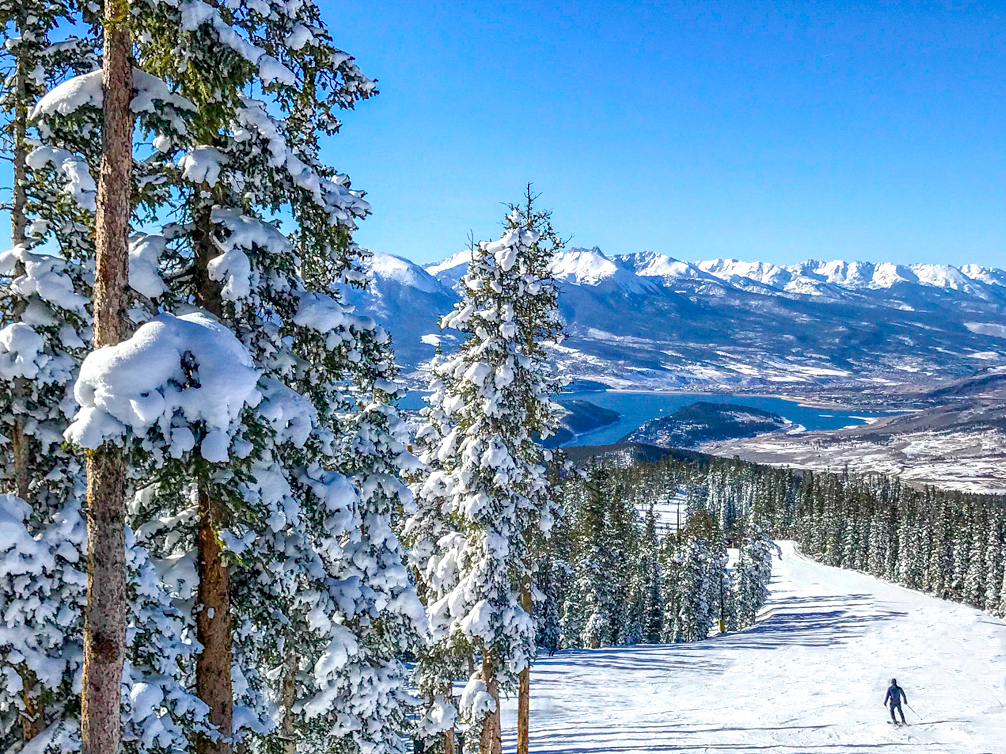 Ski season is upon us! Let's face it – being in the mountains during winter is truly a special kind of lifestyle. We anxiously await 'big dumps' so we can pull out our skis and snowboards and get them waxed and tuned in anticipation of the resorts' opening days. Although somewhat of a guesstimate of opening dates for a couple of these ski areas, we cannot wait to see our favorite resorts' chairs turning. Here's a breakdown of when we can expect to get the ski season started: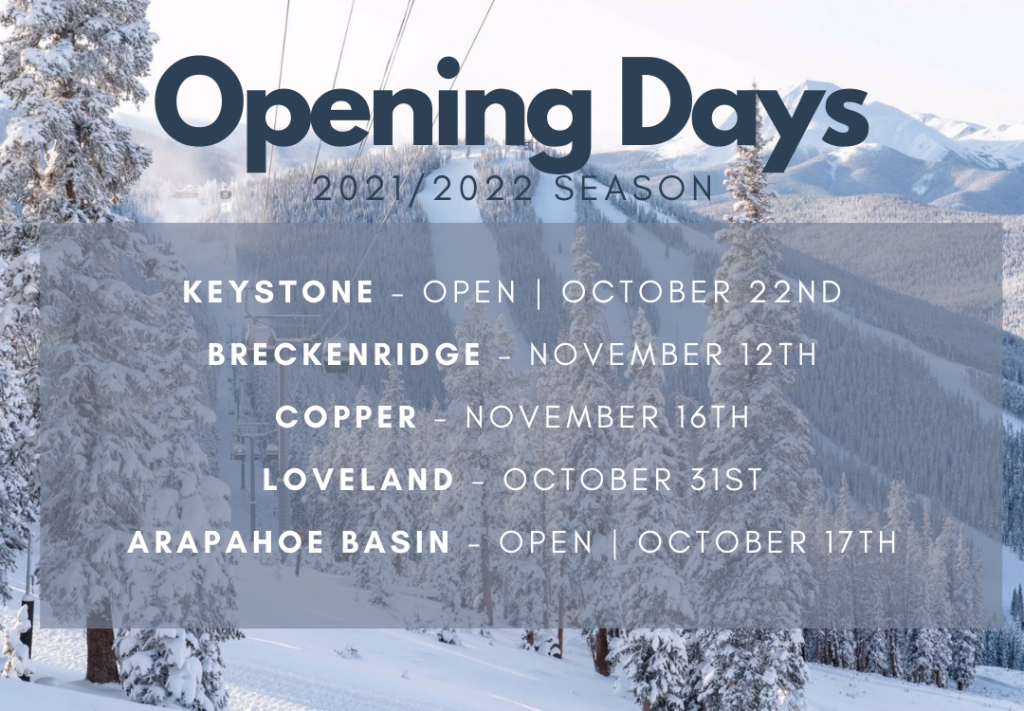 Keystone Ski Resort: opened October 22nd | Breckenridge Ski Resort: November 12th | Copper Mountain: November 16th | Loveland Ski Area: October 31st | Arapahoe Basin: opened October 17th
Ski season just wouldn't be complete without an ode to Ullr. Who is that, you ask? Ullr is the Norwegian God of snow and Breckenridge visitors and locals gather to praise the Norse God of snow in hopes of a powder-filled ski season. Legend has it that if you party hard at Ullr Fest, we'll be blessed with heaps of fresh snow. This unique festival includes a parade, world's longest recorded Shotski, a massive fire fueled by dry, old Christmas trees and skis, as well as competitions and aerial tricks demonstrated by ski school instructors and local kids. Ullr Fest has always been about fun and partying…and Breckenridge surely knows how to hold a "killer party, dude." Just ask any of the locals. This is a family-friendly event, (minus the Shotksi which requires a 21+ photo ID to participate). Grab your viking hat, join the local tradition, and enjoy the outdoor celebrations in high spirits for a snowy winter ahead. Ullr Fest will be happening December 8-December 12, 2021 in the Town of Breckenridge.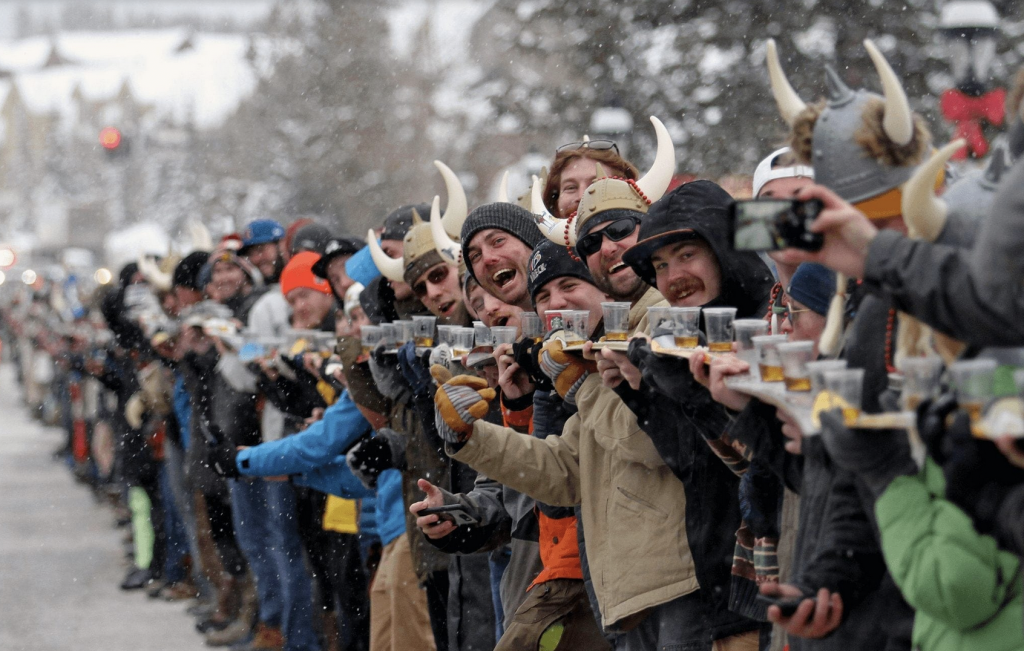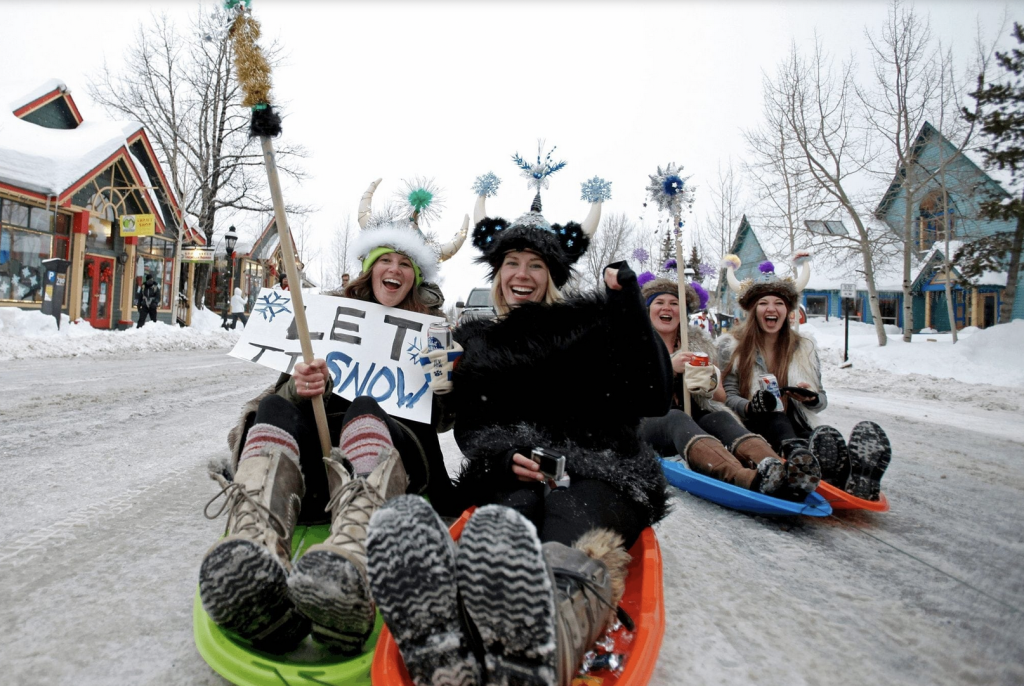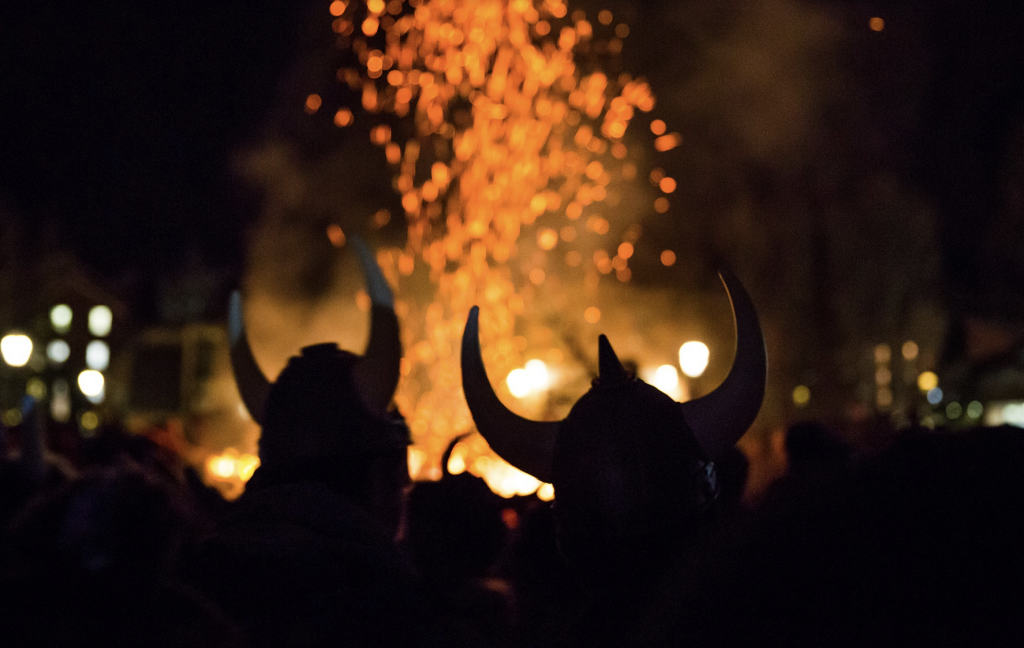 What better way to get in the spirit of the holiday season than putting on a Santa costume and running down the streets of Breckenridge with hundreds of other people dressed up in Santa costumes? That's right- it's the beloved Santa Race which takes place on Main Street in downtown Breckenridge on December 4th. During this special annual event, you can expect to see the lighting of 250,000 LED holiday lights that will continue to sparkle and spread joy all winter long. Coupled with the tree lighting and Santa Race, you can also enjoy the holiday Dog Parade. Stay tuned for updates as we approach this event in Breckenridge at https://gobreck.com/event/lighting-breckenridge-race-santas and sign up in advance and get your race number.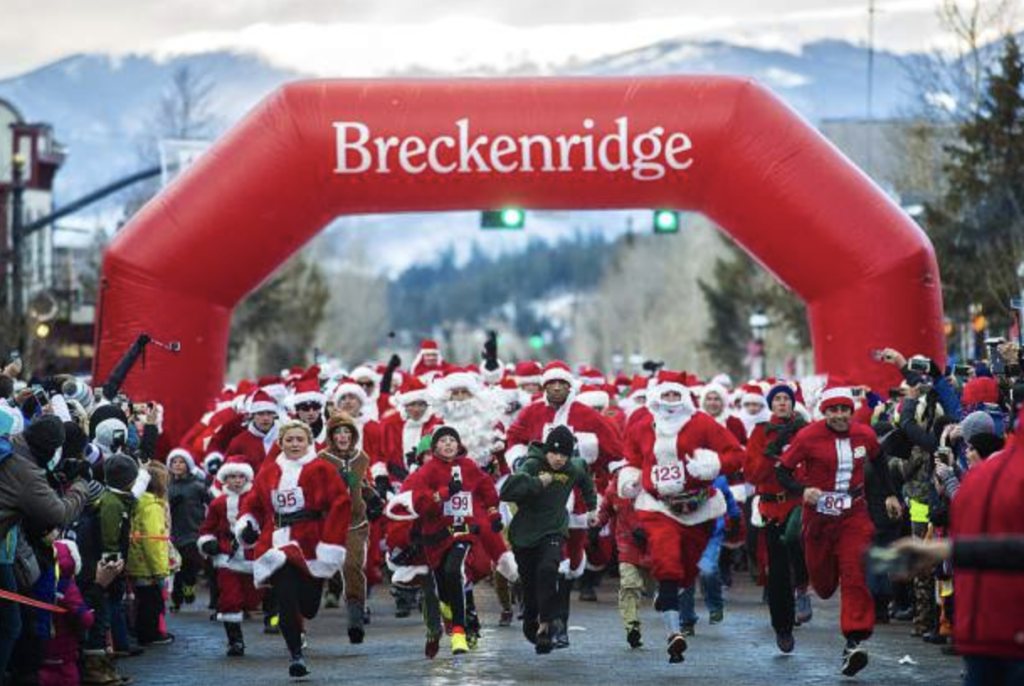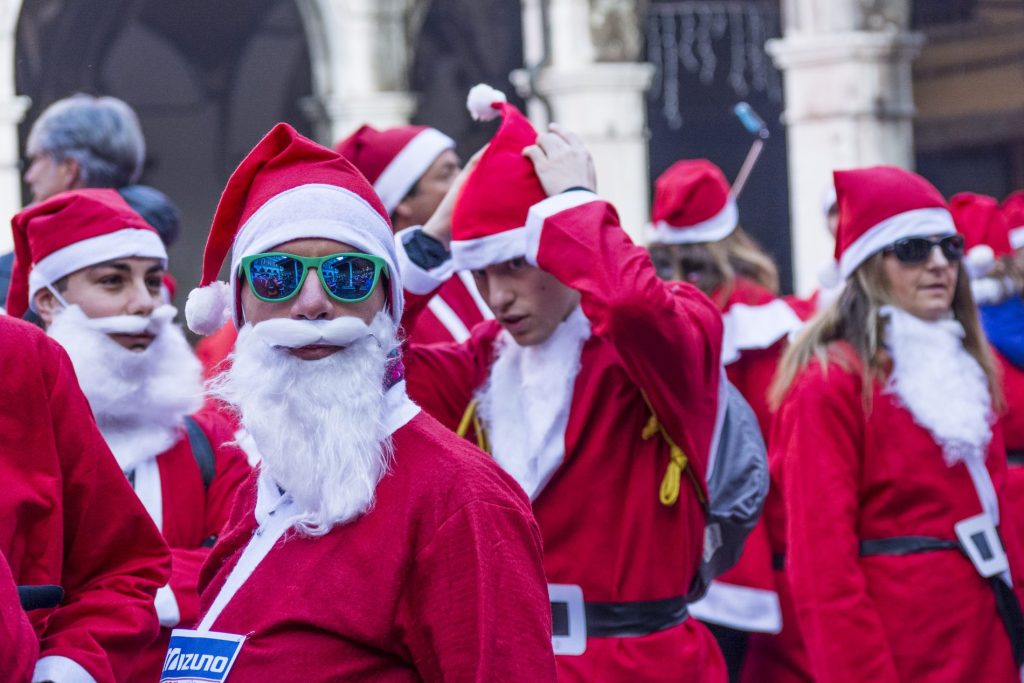 Mark your calendars for this year's annual winter Dew Tour held at Copper Mountain. December 16-19 Dew Tour will serve as a U.S. Ski and Snowboard Olympic qualifying event for men's and women's halfpipe and slopestyle snowboarding and freeskiing competitions. Spectators are encouraged to watch the event unfold from the sidelines as the world's best men and women snowboarders and freeskiers compete for spots to represent the United States at the Olympic Winter Games in Beijing, China, February 4-22, 2022. Dew Tour is a fun event to see some seriously talented athletes do their thing right in our backyard. You don't want to miss this!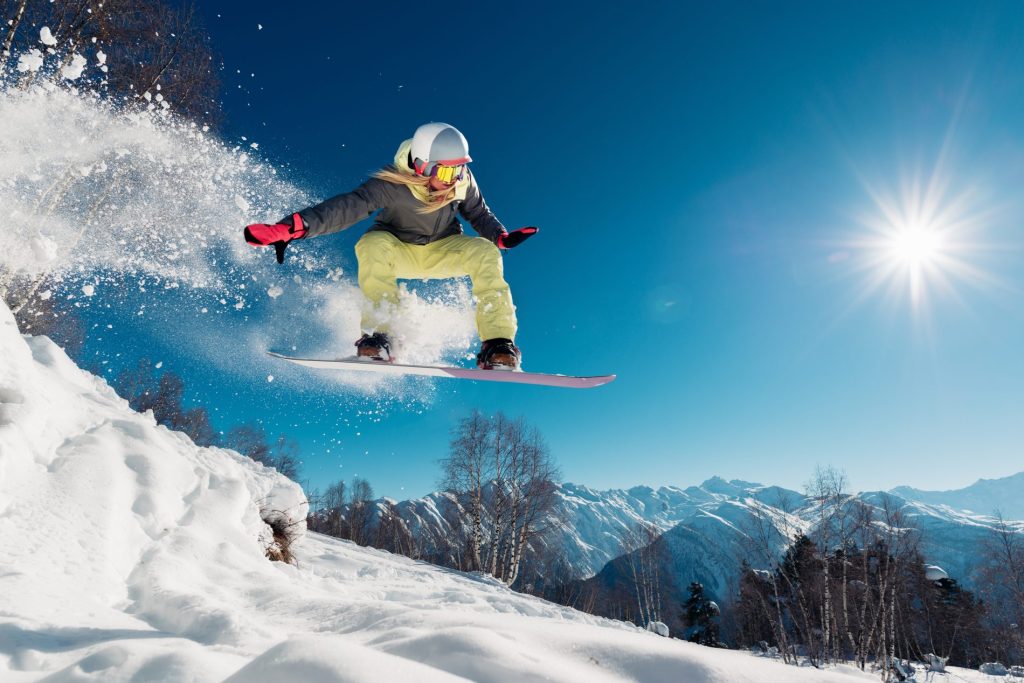 If one thing is for sure, the stoke for the 2021/2022 winter season is already high. Of course summer in Summit County is amazing, but there is nothing quite like enjoying the mountains with a fresh layer of snow. With all of these fun community events coming up for the 2021 winter season, Summit County is where you want to be. From world-class ski resorts in your backyard, to dancing under the stars for Ullr, and bringing some Christmas cheer by wearing a Santa suit while running down the streets of Breckenridge, winter in the mountains is sure to be a blast.