Looking to take a vacation and engage in something exciting? Whitewater rafting should be on your list! But do you know the best choices of where to go whitewater rafting?
Whitewater rafting in May through August in the Northern Hemisphere is one of the best ways to make memories that will cause your heart to beat faster as you remember the rush of adrenaline you felt, the beauty of nature, and the sounds of the water and wildlife.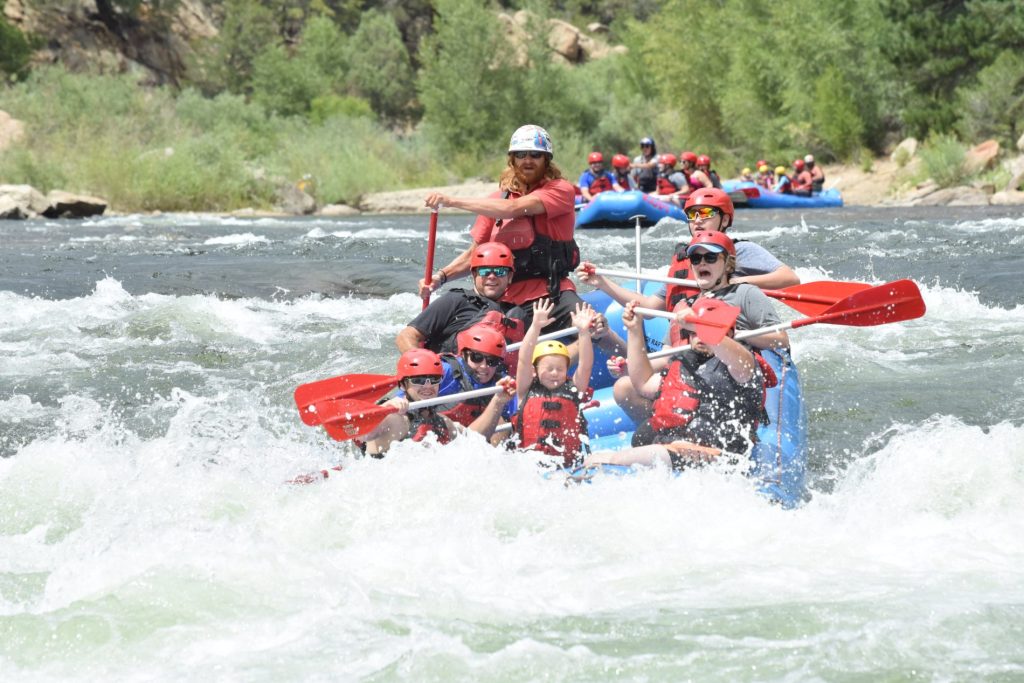 Each continent offers locations where you can plan your holiday and enjoy the best whitewater rafting adventures possible. Let's talk about North America!
5 Best Places To Go Whitewater Rafting When You're on Vacation
Are you looking for a place offering a top-shelf whitewater rafting adventure? Well, buckle up your PFD and fasten your helmet because it's time to get your paddle wet at one of these top 5 best whitewater rafting locations in the US.
We're talking about the most incredible places to go whitewater rafting, those river flows that offer ideal rafting conditions for a brief, yet glorious time every season. Let's find out what state has the best whitewater rafting, so you can experience a whitewater adventure like never before.
Arkansas River, Colorado
If you're a die-hard river rafting fan looking for great places to go whitewater rafting, Colorado whitewater rafting is unquestionably for you!
The Arkansas River is the best place to whitewater raft in Colorado. And it's no joke, dropping 5,000 feet in 125 miles, and it's the most renowned and straightforward to get there on this list. The views are excellent, the river flows predictable, and the flora and fauna are terrific.
Dead River, Maine
The Penobscot and Kennebec rivers in Maine are managed by hydropower plants and run daily until the fall. The Dead, on the other hand, only appears eight times yearly. There are five spring and three fall releases, so you only have a few chances to get the state's wildest Spring river rafting. Plan your timing carefully!
Deschutes River, Oregon
If you want to go on a desert excursion in the Pacific Northwest, the Deschutes River in dry, warm, eastern Oregon is an excellent option. You can run stretches of the river ranging from 13 miles in a half-day to roughly 600 miles in a three-day journey, an excellent Spring river rafting experience.
Chattooga River – Georgia
There's no denying this river's beauty and the numerous outdoor activities in the surrounding area of the Chattooga River, It's one of the best rafting places in the southeast part of the country, and its claim to fame is the signature rapids that were featured in the movie Deliverance. From the Class II float trip section starting at Overflow Road Bridge, to the section 3 class II-IV rapids, to the section 4 class II-V including the famous Five Falls, there is a large variety of river to explore.
Tuolumne River, California
The Tuolumne River is a breathtaking 149-mile river in central California. It is one of the best river rafting rivers in the United States and has been used recreationally since the 1960's.. It originates in Yosemite National Park high in the Sierra Nevada mountain range.
This is one of the best beginner whitewater rafting trips in the country. The Tuolumne River is a great choice if you're searching for an adventure on the west coast.
Choose the #1 Whitewater Rafting Location in the US
Now that you know many iconic locations where you can go whitewater rafting, please do remember to take certain precautions. Always wear a life jacket while on the rivers and educate yourself about any river before venturing into it. Bring lots of sunscreen, a drink, and of course your camera in a dry bag!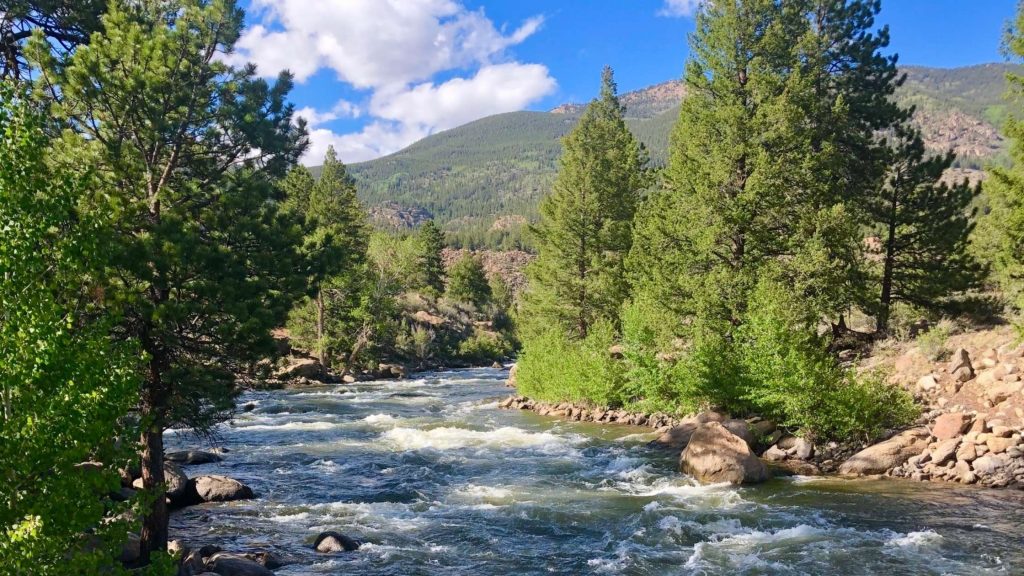 KODI Rafting proudly serves the local community and tourists from all over the world on different Colorado rivers so that you can tick the experience of the very best whitewater rafting off your list this summer.
We've discussed some of the most iconic and, as some would say, top whitewater rafting locations in the United States. Hop onto Google Maps and local websites to learn more about rapids and other safety considerations and or course hire an experienced guide. But if you choose KODI Rafting for your vacation, your rafting experience will be ideal since we know how to keep things exciting and keep you safe.You've checked out the most frequented rafting places, now is the time to make your reservations, too!