Dillon Colorado is a little town packed with a lot of fun- the perfect place for a weekend filled with adventures. Nestled in the rocky mountains and lush forests of Summit County, Dillon is popular in both summer and winter and is known for the giant Reservoir, Lake Dillon, which sits between Dillon and Frisco. From local breweries, delicious restaurants, endless outdoor adventures, and live music at the outdoor amphitheater, Dillon has something awesome to offer everyone, no matter what time of year it is.
Recreation
In the winter, Dillon is an ideal location for visitors as it is pretty centrally located between five world-renowned ski resorts, so you can take your pick! Arapahoe Basin, Keystone, Breckenridge, Copper, and Loveland all have family terrain as well as great tree skiing and more advanced runs. If you're not keen on skiing, don't worry, there's plenty of other ways to enjoy the mountains in the snow.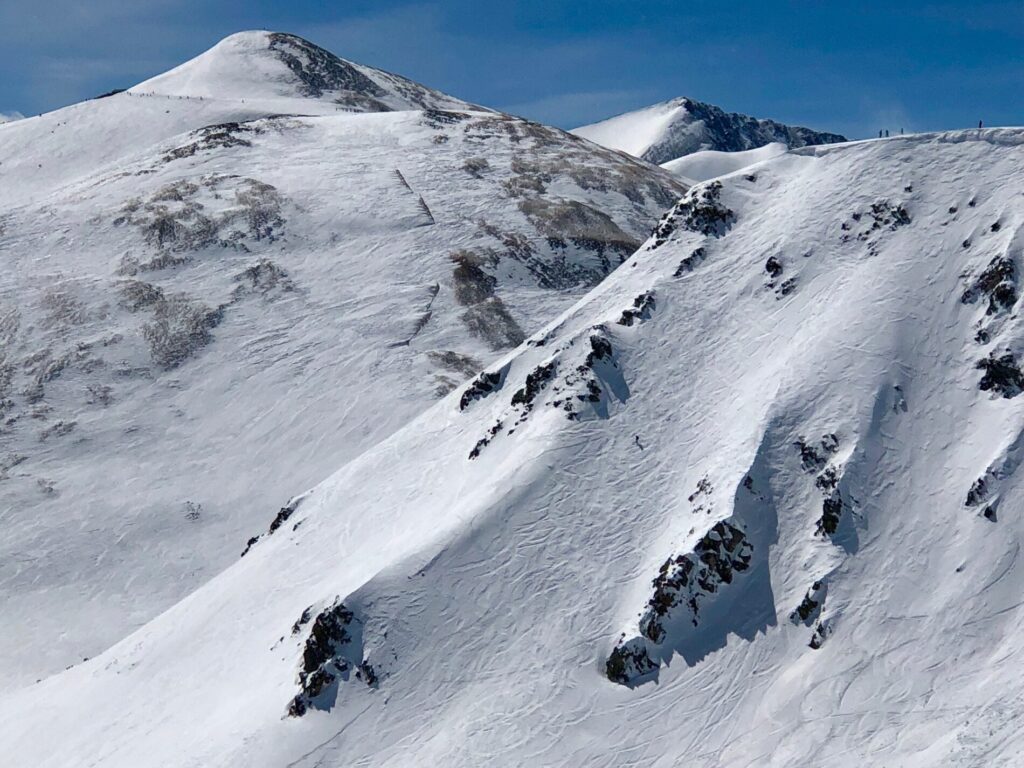 Whether you've been on a snowmobile or not, there are a few great companies throughout the county that will take you on a guided tour throughout the mountains of Summit County. The mountains combine with lofty altitudes to create a tremendous snowpack that is ideal for snowmobiling. Keystone Snowmobiling Tours and Rentals (only a few miles from Dillon) offer an adventurous high country escape, with an endless supply of powder-filled bowls and meadows to explore. Give them a call at 970-455-4040 to make reservations in advance.
The Ice Castles are a winter favorite, and another fun adventure. The castles are built by using hundreds of thousands of icicles hand-placed by professional ice artists and you can see them from January to March. The castles include breathtaking LED-lit sculptures, frozen thrones, ice-carved tunnels, slides, and more. Visit their site to get your tickets in advance. 
In the summer time, Dillon has many biking trails, but the most popular is the 18 mile loop around Lake Dillon which starts at the Dillon Amphitheater and ends at the Frisco Marina. We highly recommend doing this loop- the views are outstanding and you have plenty of opportunities to observe wildlife along the way! Rent a bike for the day and maybe even pack a lunch for a picnic- there are so much great places along the trail that you can stop to catch your breathe and enjoy the sights.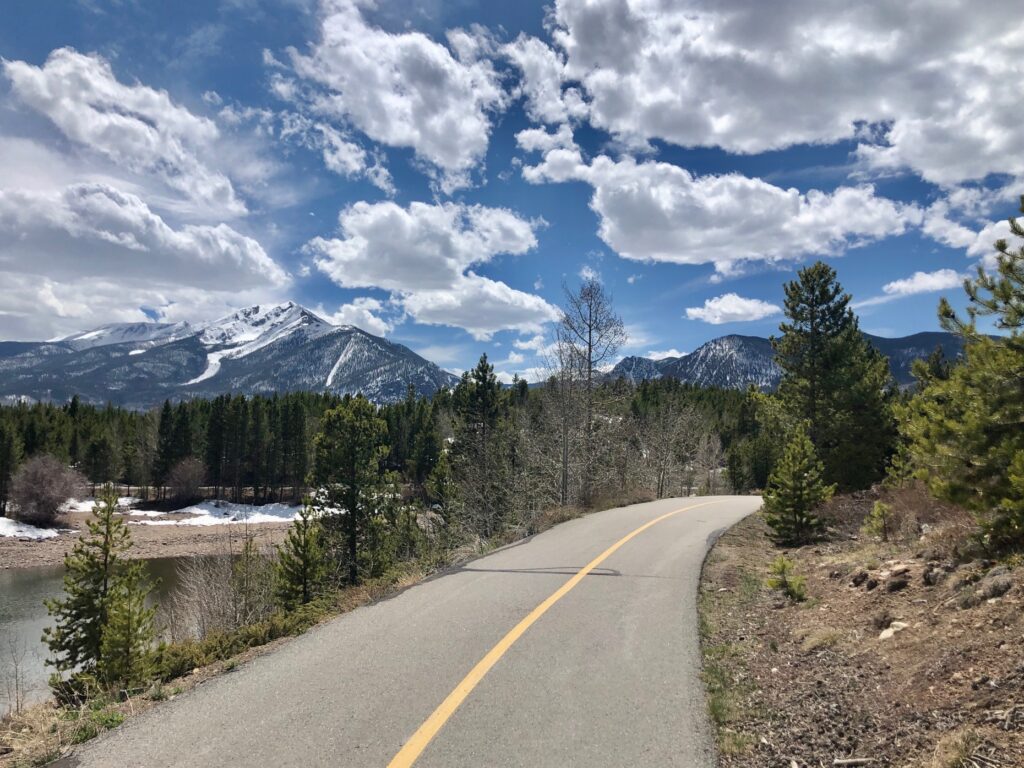 Lake Dillon is the world's highest deep-water marina, so it doesn't quite warm up enough for people to swim in it, but plenty of people still enjoy pontooning, stand up paddle boarding, kayaking, and sailing on the lake on a hot Colorado day. We recommend giving Dillon Marina a call for rentals or you can check out their website here.
Food
The Town of Dillon has three really great breweries that you shouldn't miss out on. Dillon Dam has amazing lagers and ales, a warm family friendly atmosphere, and a tasty menu. Pug Ryan's Brewery has a nice mix of all different kinds of brews, and yummy $10 burgers and beers for happy hour. If you enjoy craft beers, then Baker's Brewery is your best bet with a classic pub entree menu.
It's hard to pick a favorite because Dillon has tons of great food options, but one of our favorite lunch spots in Dillon has to be Arapahoe Cafe. They were named the best restaurant in town! Their sandwiches are delicious and they make some really good BBQ too. On a beautiful Colorado-blue sky day, grab a seat on their patio and enjoy the mountain views and the background of Lake Dillon.
Entertainment
In the warmer months, enjoy an outdoor concert at the Dillon Amphitheater- you won't be disappointed! Bringing in local artists and even big headliners, Dillon Amphitheater opens up to a grassy field on the shoreline of Lake Dillon where you can bring a blanket and sit and enjoy or stand in front of the stage up close to the music. The Dillon Amphitheater is inspired by their scenically spectacular lakeside venue over-looking the majestic Rocky Mountains. Stay tuned for the summer line-up.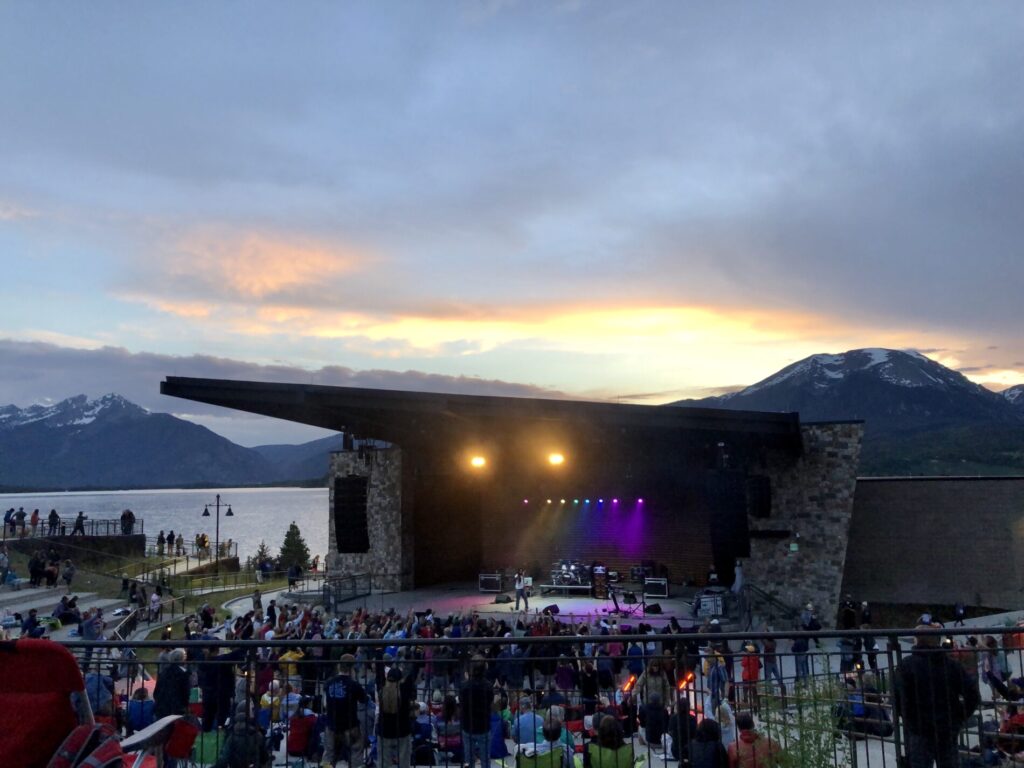 Accommodation
A new hotel is being built in Dillon and should be completed by the end of winter 2021. The Pad will be repurposing one-trip shipping containers and it will have 30 rooms and around 101 beds with private higher-end suites but also dorm-style bunks which will be inside the shipping containers. The hotel will have rooftop and patio bars, common spaces, a hot tub, lobby, event space and is supposed to be finished by the end of winter 2021, when it will look like any other small boutique hotel. Check out their progress.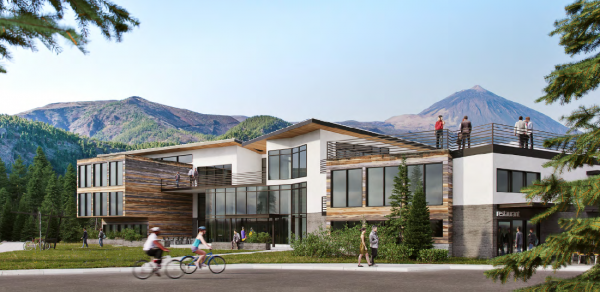 There's no doubt that people flock to the mountains of Summit County in the winter to ski and enjoy other fun adventures in the snow, and in the summer when the wildflowers are vibrant and full, the great outdoors are where outdoor enthusiasts want to be. Staying in Dillon is one of the best little towns in Summit County to truly experience it all. Try one or all of the above mentioned adventures, restaurants, and experiences, and you'll be able to capture a love for the winter and the summer in Summit County in a heartbeat!